WUHAN -- Police in central China's Hubei Province are offering a cash reward for information leading to the conviction of the killer of eight people, including a two-year-old boy.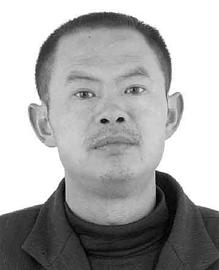 Undated photo shows the suspect Xiong Zhenlin who police acused of murdering eight people, including a two-year-old boy, in Luoyang town of Suizhou City, central China's Hubei province. [
ctdsb.com.cn
]
The boy, Zou Chuanshuo, and his grandmother, widow Zhu Deqing, 43, were found dead in their home in Luoyang town of Suizhou City Monday morning, police confirmed.
The wounds on their heads suggested the attacker was armed with an axe, and they had died after midnight, said a spokesman with Suizhou public security department.
Investigators have named Xiong Zhenlin, a local junk collector, as a suspect, the spokesman said. "Xiong's mother called police early Monday saying he was nowhere to be found."
Police searched Xiong's junkyard and found six other bodies as well as blood-tainted axes and hammers.
The bodies of the three men and three women were identified as employees at Xiong's junkyard, the spokesman said. "They were all natives of Luoyang town, aged from 45 to 69."
Police are offering a reward of up to 50,000 yuan (7,140 US dollars) for the apprehension of Xiong, and 5,000 yuan for information that could lead to the conviction of the killer.
A neighbor of Xiong said Xiong, 35, divorced his wife three months ago hoping to marry Zhu. "After Zhu turned him down, Xiong wanted to make up with his wife but she too rejected him."
Other people in the town confirmed the story, said Wan Xuebin, public security chief of Suizhou. "But no one could explain why Xiong might have killed the junkyard workers."
Zhu's husband died many years ago and her son and daughter-in-law were working away from home.
Police conducted autopsies Monday night, but have not released the results.