Sang Guowei -- Vice-chairman of NPC Standing Committee
(Xinhua)
Updated: 2008-03-15 21:24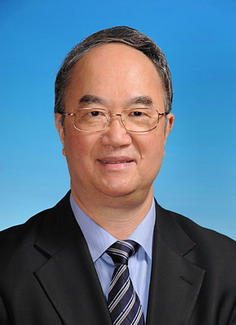 Sang Guowei 
BEIJING  -- The following is a biographical sketch of Sang Guowei, who was just elected vice-chairman of Standing Committee of the 11th National People's Congress (NPC) on Saturday:
Sang Guowei
Male, born in November 1941, ethnic Han, native of Huzhou of Zhejiang Province.
Graduated from Shanghai No.1 Medical College with a postgraduate education, majoring in pharmacology. Served as academician of Chinese Academy of Engineering (CAE).
Vice-chairman of 11th NPC Standing Committee, chairman of Central Committee of Chinese Peasants and Workers Democratic Party (CPWDP), researcher of National Institute for Control of Pharmaceutical and Biological Products.
1958-1962 Studying at pharmaceutics department of Shanghai No.1 Medical College
1962-1966 Pursuing master degree at pharmaceutics department of Shanghai No.1 Medical College