A sign of maturity
(China Daily)
Updated: 2008-03-03 06:58
As the 11th Chinese People's Political Consultative Conference (CPPCC) raises the curtain on the country's broadest annual political discourse this afternoon - and the National People's Congress (NPC) to open its 2008 session on Wednesday - we will witness more than just a newer, younger, and more diversified line-up of members.
More impressive to many of us may be the additional transparency.
For the first time, the entire published roster of the 2,237 CPPCC members comes with their title and institutions. The complete CPPCC who's who is posted online, removing the vague layer of mystery that was there for decades.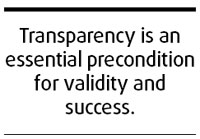 It used to take considerable guesswork to find out where a CPPCC member is staying during the annual sessions, unless one has direct personal contact with that person. But this year, such information is widely available on the Internet.
Although there are no specific hotel names, room or phone numbers of particular individuals, you can find which group he or she belongs to and where that group is staying. One can even cut corners by contacting the 16 information officers, whose contact details are also published online.
Days ago, a detailed timetable of the CPPCC sessions had already been posted on its official website, making it easier to know the times of each meeting.
Such a degree of openness may be beyond the anticipation of many of us. But it is in line with the CPPCC's official mission to practice democratic consultation, supervision, and participation in State affairs. The national political advisory body has earned increasing public respect and endorsement for its members' blunt remarks on current affairs and the democratic atmosphere during policy discourses.
As a major channel and venue for discourse on issues of public concern, transparency is an essential precondition for validity and success.
Thirty years down the road of reform and opening up, the country faces plenty of thorny issues that require both political will and wisdom. Prices, government reform, medical reform, housing, anti-corruption, emergency response, pollution - there are plenty of public concerns vying for the policy advisers' attention.
The CPPCC's decision to open its doors wider this year is a remarkable sign of maturity and confidence. We appreciate the unprecedented press-friendliness it has displayed so far. According to CPPCC sources, each of its panels will at least open once to overseas reporters, and they will help arrange interviews after discussions, and hold more press conferences than before.
(China Daily 03/03/2008 page4)