A precious horse-headed sculpture dating back to the Western Xia regime has recently been unearthed in Wuwei city, northwest China's Gansu Province.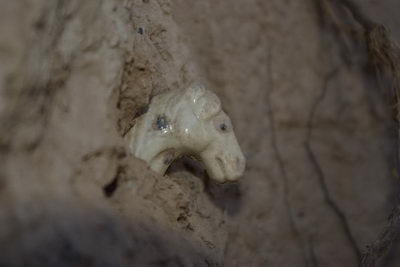 A tiny horse-headed sculpture unearthed in Wuwei in the undated photo. [Lanzhou Morning Post] 
Sun Shouling, an expert on Western Xia culture, made the discovery while searching for cultural relics with two other well-known experts on Saturday, Lanzhou Morning Post reports.
Expert Li Daxiang said many pieces of pottery have been dug out in the river and surrounding regions of Western Xia historic sites. Dating back to Neolithic Age, this area was an agreeable place for living and engaging in handcrafts.