BEIJING -- Children. Children. Stop that bickering. Grow up. You're both flowers of the nation, so call a truce and work together for China.
Easier said than done. What's a parent to do? What's the younger generation coming to? Feuding continues online.
An Internet war of words is raging between China's younger generations - the 1980s and the 1990s - commonly known as the "Strawberries" (pretty and easily bruised, also the "little emperors") and, for purposes of this article, the "Jellies" (colorful, insubstantial gelatin desserts).
The Jellies are commonly called the "non-mainstream" generation. The outlook includes individualistic views like "I can live by myself."
This article is about some - by no means all - of the two generations of young people, overwhelmingly urban. It is based on Internet research and interviews with 40 young people - 20 Strawberries and 20 Jellies.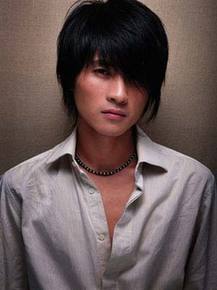 Han Han, a famous young writer and race driver, is labeled as a post-80s idol. [File photo]
This furor and Internet slug fest is passionate and sometimes nasty, though comic at times. It has even reached the mainstream media, television and newspapers. There are Strawberry salvos, Jelly rejoinders.
It's about values and identity, who's patriotic and responsible, who's spoiled and pampered. Both sides online are outspoken and defiant.
The feud sheds light on China's young people who grew up in the period of opening up and reform that began in 1978. The 1980s generation - the Strawberries - knew China before rampant consumerism; many in the 1990s - the Jellies - have known only abundance, and many of the outspoken Jellies are arrogant in their affluence.
The Strawberries were the original rebels, the "egocentric kids" and Chinese "beats" with wild and crazy ideas, dabbling in new values.
Now they see the Jellies as "self-centered and irresponsible, materialistic, spoiled brats."
The Jellies, on the other hand, see the Strawberries as "ho-hum has-beens, out-of-date." They see themselves as the future of China, glittering and upbeat.
Retired English teacher Paul Wang has taught both the 1980s and 1990s students and worries more about kids today.
"I worry more about the 1990s, because kids from the 1980s, although naughty and rebellious, would still listen to teachers, if not fear teachers. They have different opinions and would argue with me, but there was still respect."
Kids today are different, says Wang. "They know your salary, they know that you won't criticize them and many of them don't respect us anymore."
Leslie Song, a consultant in the Education Commission of Pudong District, agrees. "Teachers cannot criticize kids today as they did with the 1980s generation. The education bureau suggests teachers be nice to the students, especially those who don't do well in school, telling them they are smart and just need a little more time and effort."
The online conflict began some four months ago, the response to two self-recorded video clips posted at vastly popular site. It was launched by a Strawberry who denounced the Jellies. Then came the Jelly rejoinder.
The war was on. There was a brief respite when the earthquake struck on May 12.
Since the earthquake, commentators in newspapers and on TV have shown a greater appreciation of the 1980s generation. The views can be summed up this way: "We used to feel disappointed about the 1980s, but they showed unbelievable courage and energy after the earthquake and proved they are patriotic and responsible enough to support this nation."


Related readings:


 Post-80ers rise to occasion

 From Tangshan to Wenchuan: A fault line through China


 Teachers baffled by "Post-90s" generation


 Web opens world for young, but erodes respect
And on the 1990s: "This generation is listless. They don't know what they want because they have everything. They don't care about anything else except themselves."

Opening salvo
The Strawberry salvo was 15 minutes, titled "On the Non-Mainstream" by a "professor." It was a clever satire based on CCTV's evening news program.
The masked guest, the "professor" himself, used the TV news format to discuss the "problem" of the "non-mainstream generation."
The clip showed typical 1990s clothing and fashion, Webpage design and writing styles. It criticized them as "stupid."
It set off a firestorm. There were thousands of visits and a blizzard of comments in just a few days.