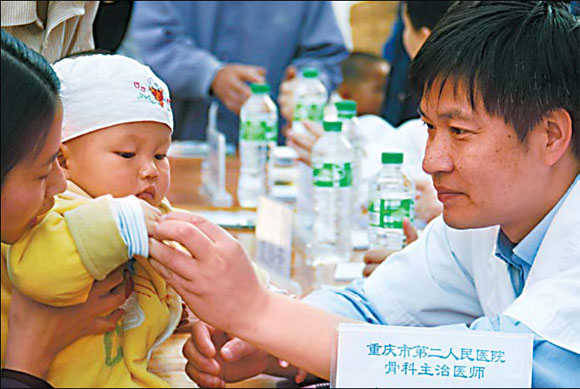 He Shengjia, a doctor and Jiu San Society member, checks the health of a baby at a free medical camp in Chongqing Municipality in this April photograph. Jiu San Society is a non-Communist party and organizes such free camps in different parts of the country. Chen Shichuan
The Communist Party of China (CPC) comprised workers and some farmers when it was formed in 1921 in Shanghai. But a majority of the members of the eight democratic parties, founded mostly during the War of Resistance against Japanese Aggression (1937-45) and the War of Liberation (1945-49), were professionals, industrialists and intellectuals.
During those turbulent days, the CPC developed close cooperation with the eight other parties, fighting side by side against the Japanese invaders and the Kuomintang.
These eight non-Communist parties' structure is not very different from that of the CPC. They too have central committees and hold national congresses, the last of which were held earlier this month when new leaders were chosen.
Some of the most important leaders to be chosen are:
Lin Wenyi - re-elected chairwoman of Taiwan Democratic Self-Government League central committee;
Jiang Shusheng - re-elected chairman of China Democratic League central committee;
Yan Junqi - elected chairwoman of China Association for Promoting Democracy central committee;
Han Qide - re-elected chairman of Jiu San Society central committee;
Zhou Tienong - elected chairman of Revolutionary Committee of the Chinese Kuomintang central committee;
Sang Guowei - elected chairman of Chinese Peasants and Workers Democratic Party;
Chen Changzhi - elected chairman of China National Democratic Construction Association; and
Wan Gang - elected chairman of China Zhi Gong Dang central committee.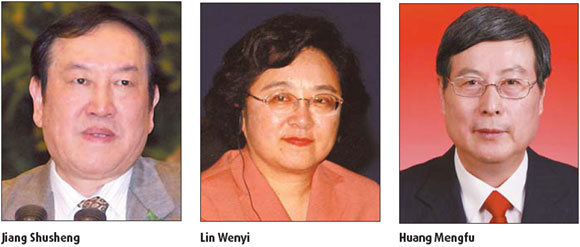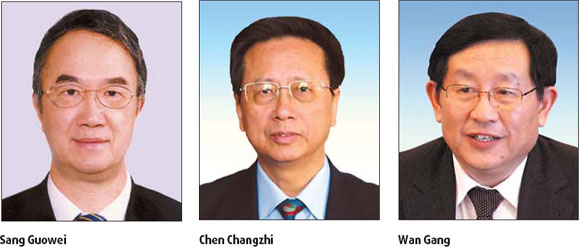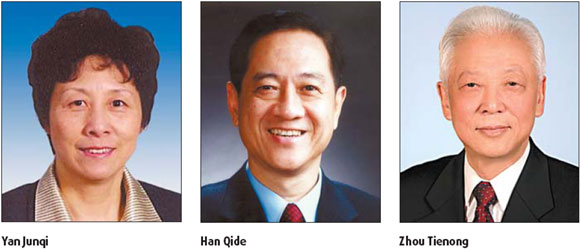 (China Daily 12/26/2007 page12)