3 dead, 31 injured in supermarket stampede in Chongqing
(CRI)
Updated: 2007-11-10 17:36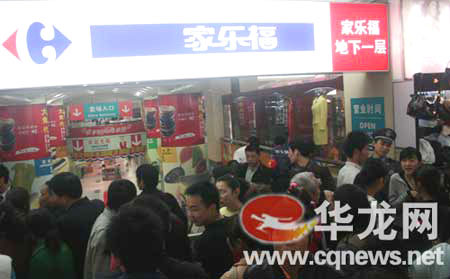 A large crowd had waited outside the Carrefour Supermaket from 4 a.m. until the supermarket opened at 8:40 a.m. [cqnews.net] 
Three people died and 31 were injured during a Saturday morning shopping stampede at a Carrefour supermarket in Chongqing, southwestern China.
The supermarket was closed after the accident, reports on the People's Daily website said.
A sale on bottled cooking oil caused the stampede. The supermarket lowered the oil's price to 39.9 yuan from 51.4 yuan to celebrate the store's 10th anniversary.
A large crowd had waited outside the store from 4 am until the supermarket opened at 8:40 am. The shoppers rushed in all at once, causing the deaths and injuries.
Investigation is underway.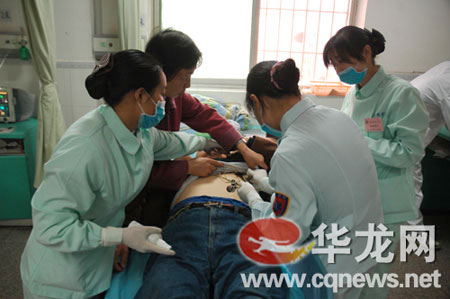 An injured is examined and treated at a local hospital in Chongqing November 10, 2007. [cqnews.net]