In Hainan, the tropical island province way down in the south of China, Chen Suzhen is a well-known figure among lovers of the traditional Hainan Opera. In their eyes she is an excellent performer truly dedicated to the art form.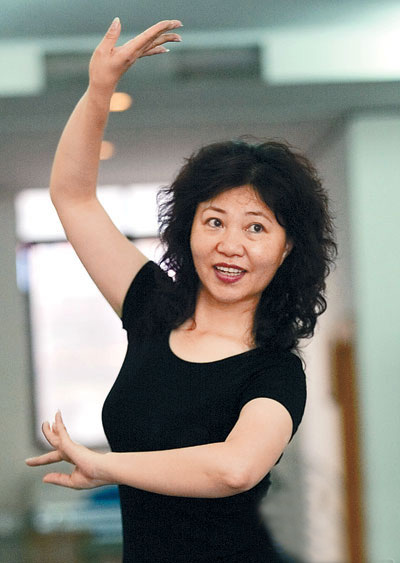 Having been the leader of  the Hainan Opera Troupe since 2003, she also works  as a leading performer. Chen has taken part in 80 of the 93 performances this year.
Under her leadership, the Hainan Opera has won greater popularity. In 2006 the opera had its first TV appearance on one of CCTV channels. In recent years, Chen and her troupe have brought their opera to several Southeast Asian countries. What's more, they have also been to Hong Kong, Macao and Taiwan. May 26, 2006 saw their debut in the US. It was their first trip across the Pacific and they were very well received.
Chen has been honored as an actress for her beauty, sweet voice and distinctive characteristics. But even though she is a famous National Class-A Actress and a leading performer in her troupe, she still takes the same modest allowance as the others. For Chen, life in the Hainan Opera is truly art for the sake of art.