Five students, ranging from sophomores to a Ph.D candidate jumped to their deaths in May in Beijing. The alarming death toll has set off a psychological health raid launched by Renmin University to tackle students' mental problems, reported the China Youth Daily Monday.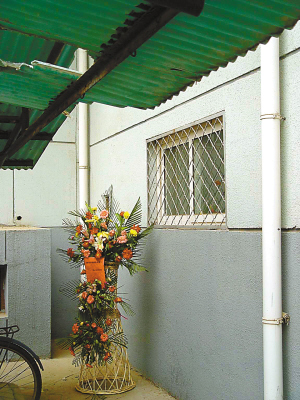 A flower basket with a banner reads "cherish our lives" was placed at the site where a Ph.D candidate jumped to her death on the campus of Renmin University in this undated photo. [Xinhua]


Renmin University has classified students vulnerable to mental problems into 12 categories, including students doing poorly in exams, students who are unsocial, and those from poor families or underdeveloped regions with low self-esteem.

The university authority believes suicide attempts could be prevented at an early stage, and the university is now asking departments to be responsible in detecting these problems earlier.

"Suicide is a long process full of huge psychological conflicts, and signs of those conflicts will reveal themselves, just like animals who feel uneasy before an earthquake," says Lin Yonghe, a professor with Beijing Technology and Business University.

However Ma Shaohua, a teacher with Renmin University voiced his concerns about the raid itself. "It delivers a negative message, including distrust," Ma wrote in his blog.

"Many students are on the brink of a suicide attempt, but they do not want help from their teachers or university counselling centers because they fear the information will be leaked to the school authority, which will bring them more troubles," explained Fei Lipeng, director of Beijing Suicide Research and Prevention Center.

Fei doubts the effectiveness of the campus counselling centers, which are restrained by funds, equipments, and professional staff to handle the situation.

It is reported that there were only 108 psychologists on the Beijing campus for some 700,000 local university students in 2006.

According to the report, the Beijing Suicide Research and Prevention Center is pushing forward a plan to help students adapt to the university environment. Fei said the plan will ensure every students' participation in the next three to five years.