Chen Lei was appointed minister of water resources, replacing Wang Shucheng.
Mr. Chenlei £¬Han, born in June 1954 in Beijing. Graduated from NorthChina College of Hydraulic Engineering and Hydrpower with Master Degree of Hydraulic Engineering. Started work in September 1971, and joined the Party in May 1980. Senior Engineer.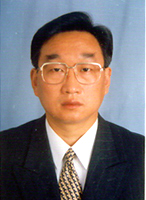 Resume:
March 2005---now Standing Member of CPC XJ Committee, Executive Vice-Chairman of Xinjiang Uygur Autonomous region May 2001--March 2005 Vice Misinster of Water Resources Ministry; Party Committee Member of the Ministry; Member of Construction Committee of the Three Gorges Dam Project
May 1995---May 2001 Service in the Ministry of Water Resources
May 1985---May 1995 Service in Irrigation Techonology Development Coopoeration of China
In charge of development program, system reform, foreign trade, home trade, tourism, grain, industry and commerce administration, port administration, construction for development zone as well as works in other aspects.