BEIJING -- Zheng Xiaoyu, former director of the State Food and Drug Administration (SFDA), has been expelled from the Communist Party of China (CPC) for severely violating Party discipline.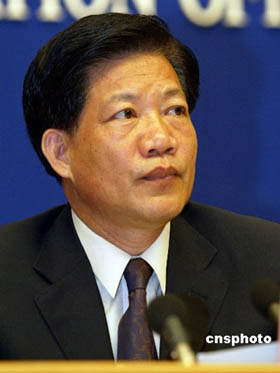 Zheng Xiaoyu [cnsphoto/file]


The decision was announced by the CPC Central Commission for Discipline Inspection here on Thursday.

The commission said that Zheng took advantage of the administration's drug approval powers to obtain bribes and secure illegal profits for some drug companies, flagrantly disregarding his duty to supervise the drug market.

"Food and drug administration is closely linked to the health and safety of the people. As former head of the SFDA, Zheng's behavior must be severely punished," the commission said.

With the approval of the State Council, Zheng has been dismissed from all administrative posts.

Zheng was stripped of his membership of the National Committee of the Chinese People's Political Consultative Conference (CPPCC) on Wednesday.

Zheng first came under investigation by the anti-corruption watchdog in December last year.

Well-informed sources said that clues to Zheng's case were discovered during an investigation of his subordinates.

Hao Heping, one of Zheng's former secretaries, was sentenced to 15 years in prison for bribery in November last year. Cao Wenzhuang, another former secretary of Zheng, came under investigation in January of last year.

Zheng was appointed director of the SFDA when it was created in1998.

In 2002, China adopted national standards for approving medicines. All new medicines have to be approved by the SFDA before they can be put on the market.

Zheng, born in December 1949, has worked in the pharmaceutical industry for 23 years. He was the head of a pharmaceutical factory in Hangzhou, capital of east China's Zhejiang Province, until 1994.