Chinese brand products, caught between an opening market and domestic consumers who prefer foreign goods, are facing challenges, despite the remarkable progress in quality, experts say.
China Central Television business program anchor Rui Chenggang wrote on his weblog that he only buys and drives domestic cars in China, after hearing the head of a German carmaker comment in an interview five years ago that he would flush Chinese cars down the toilet if they were sold in Germany.
Discrimination against domestic brands comes from not just foreigners, but also Chinese citizens. A CCTV program on January 12 reported that Meters-Bonwe, a domestic leisure wear producer, was forced to close a flagship boutique on Shanghai's Huaihai Street, giving way to a foreign brand fashion shop according to a municipal scheme of making the street an international top brand area.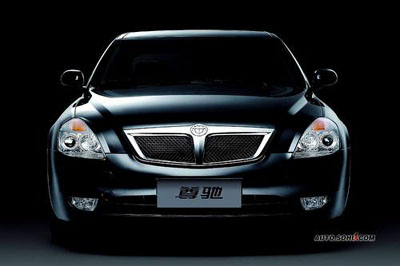 Handout file photo of a Chinese self-developed Huachen Grandeur sedan from China Automotive Company Ltd. Huachen cars have entered German market since late 2006.


Shenzhen's world-acclaimed digital conference system producer Techlast, has seen their products used in United Nations, World Bank and APEC conferences, but as it is a domestic Chinese company, it still cannot enter the Shenzhen exhibition center public bidding roster.
Government and individual bias against domestic products has long been an issue in China, starting with the fascination with foreign goods during the opening up of the Chinese market. However, experts say the devotion to foreign products is a blind one.
CCTV anchor Jing Yidan said on her program that Chinese usually mistake foreign brands with world-acclaimed brands, assuming that all foreign products are high quality. Shanghai Meters-Bonwe sales manager Zhou Wenrong said the new shop taking Meters-Bonwe's place on Huaihai Street is just an ordinary brand and isn't recognizable.
Rui Chenggang, who has interviewed over 300 worldwide chairpersons and CEOs of Fortune 500 companies, told chinadaily.com.cn he saw his domestic brand car as a "vehicle of national pride", and would also "give other home products a chance" to compete with foreign brands.

| | | |
| --- | --- | --- |
| 1 | 2 | |