Beijing - The yuan could appreciate on average by 5 percent a year in coming years, but a more dramatic rise would be catastrophic for Chinese growth and employment, central bank adviser Fan Gang said on Monday.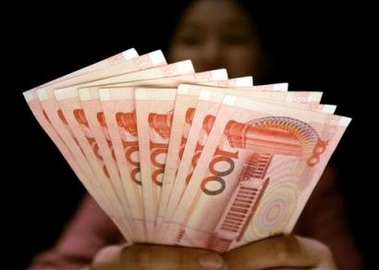 A clerk at an foreign currency exchange desk at a hotel shows Chinese yuan banknotes in Shanghai, China, in this July 22, 2005 file photo. [AP]

Writing in the Wall Street Journal, Fan said a revaluation would not reduce China's trade surplus with the United States and would only encourage more speculative capital inflows betting on further exchange rate gains.

"A sharp revaluation could also have catastrophic consequences for the country's overall economic development and the employment of millions of poor workers," Fan, a member of the People's Bank of China's Monetary Policy Committee, said.

The panel gives advice on monetary policy, but does not set it.

He said it was no wonder China was taking a cautious approach to balancing its external accounts, given that premature currency convertibility and over-hasty financial market liberalisation were to blame for the 1996-97 Asian financial crisis.

Fan acknowledged that China had contributed to global imbalances through the stickiness of its real wages, due to competition in the domestic job market from hundreds of millions of poor rural labourers.

But, since it depegged theyuan from the dollar in July 2005, Beijing was playing its part to iron out the imbalances by gradually letting the currency appreciate more rapidly.

"If, as seems possible, the Chinese currency rises by an average of 5 percent a year, that would amount to a significant appreciation of at least 30 percent in five years," he said.

"But don't expect China to more rapidly revalue the yuan -- or allow it to float freely, as some critics are demanding. A rapid revaluation, pricing China's exporters out of the market, would hit Chinese farmers and immigrant workers hard, as many of low-wage jobs would disappear," he said.

Fan, director of the National Economic Research Institute, a Beijing think-tank, said there was no reason why China's poor should bear the burden of correcting an imbalance that the United States had essentially created by keeping the dollar overvalued.

"The real problem the world faces today is an overvalued dollar, not just against the yuan, but against all major currencies. The main responsibility for this imbalance lies with a US Treasury that is printing too much money.

"Perhaps China's critics on Capitol Hill should point the finger of blame where it really belongs, rather than asking China to shoulder yet more of the burden," Fan said.