Forty-three-year-old Li Weimin, former Tangxia town chief in Dongwan, South China's Guangdong Province, has been taken into custody following charges he embezzled 90 million yuan (US$11.45 million) to use for gambling over the past four years, the CCTV reported Sunday.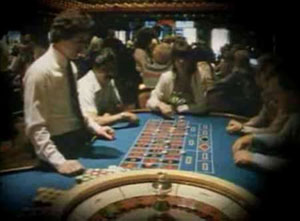 A casino where Li Weimin gets addicted to [sohu.com]
Tangxia is one of China's richest towns, and ranks fifth in terms of economic power out of towns around the country. In addition to being head of Tangxia, Li also holds over 100 million yuan in property, and visits the casinos in Hong Kong and Macao.
"I'd like to say that government officials who are involved in gambling will damage themselves, the country and their families," Li said in a public statement before being taken to the People's Procuratorate for investigation.

"I used to go to Hong Kong and Macao on business, and learned to gamble there. In the beginning, I just played the slot machine, but then I gradually got addicted to games with higher stakes," he said.
Li said he bought some books on how to gamble to win, but to no avail. He said he once lost 10.6 million HK dollars (US$1.36 million) in one night, and a total of 90 million yuan over the past four years.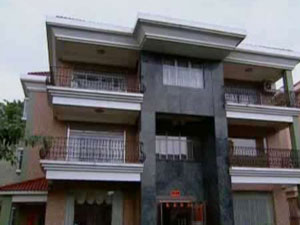 Li Weimin' big house [sohu.com]
Li was just a section-chief- official who only made several thousand yuan a month.
Li had a 30-room house covering 8,702 square metres; six commercial properties that totaled 205 square metres; and seven pieces of land, but he didn't use them for gambling.
According to inspectors, Li embezzled the funds from collective enterprises in tangxia. tangxia's collective firms were mostly involved in real estate, and Li was a leader at four of them.
"I was the town chief and the leader of some firms, so it was easy for me to borrow or divert money from those places," Li said. "The auditing for some firms was not so strict, and I didn't receive any reports of embezzlement."