First arrest in Shanghai fund scandal
(China Daily)
Updated: 2006-10-23 06:20
SHANGHAI: Shanghai tycoon Zhang Rongkun has been arrested for his alleged involvement in the city's social security fund scandal, according to a company statement. [Full coverage on social security fund]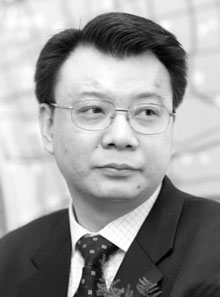 Zhang Rongkun. [file]

Zhang, chairman of the Fuxi Investment Holding Co Ltd, is the first person to be arrested as the investigation continues into the deepening scandal. His arrest was announced in a company statement on Saturday, the statement did not describe the charges against him.

The company said in August that Zhang was assisting the investigation. Zhang, 33, was ranked 16th richest man in China by Forbes magazine last year, with a fortune of US$605 million.

Last week he was dismissed from his post as a member of the National Committee of the Chinese People's Political Consultative Conference.

His arrest follows the sacking last month of Chen Liangyu, secretary of the Shanghai Municipal Committee of the Communist Party of China, for his involvement in the scandal.

Qiu Xiaohua, former head of National Bureau of Statistics (NBS), was the latest senior official to be found to "have seriously violated disciplines" in the Shanghai social security fund fraud, Li Xiaochao, NBS spokesman said on Thursday.