Veteran Chinese military leader dies at 95
(Xinhua)
Updated: 2006-10-05 20:58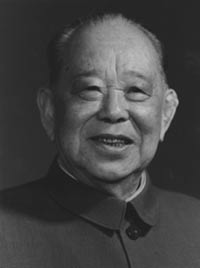 Liao Hansheng, China's former deputy defense minister. [Xinhua]

China's former deputy defense minister, Lieutenant General Liao Hansheng, died in Beijing at the age of 95.

According to a brief report from the military, Liao died of illness at 6:30 a.m. on Thursday but the report did not release details of Liao's illness.

Born in 1911, Liao joined the Communist Party of China in 1933. He was granted the rank of Lieutenant General in 1955. Liao was later appointed as deputy minister of National Defence.

He was persecuted and imprisoned during the "Cultural Revolution" from 1967 to 1973.

After the end of Cultural Revolution, Liao continued to serve on key positions for the country and the military, including the post of vice chairman of the Standing Committee of National People's Congress, or the top legislature, for two terms.