Kung fu hustle made Louis Cha top of writer ranking
By Echo Shan (chinadaily.com.cn)
Updated: 2006-08-31 12:09
Louis Cha is the number one kung fu fiction writer in China according to a biennial poll of the top ten most widely read authors in the country conducted by the Chinese Publishing Science Research Center.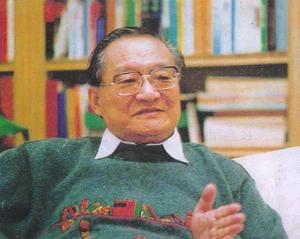 Hong Kong-based Wuxia writer Jin Yong (Louis Cha) [sohu]


Following Cha are novelist Ba Jin, Lu Xun, known as the father of modern Chinese literature, romance author Qiong Yao, popular novelist Jia Pingwa, Lao She, Gu Long, Bing Xin, Chinese culture writer Yu Qiuyu, and the late Qing Dynasty writer Cao Xue Qin.

This is the fourth consecutive time that Lu Xun, Ba Jin, Louis Cha, Lao She, Qiong Yao, Gu Long, and Jia Pingwa have made the list.

Taiwan-based romance writer Qiong Yao and the late mainland revolutionary writer Bing Xin are the only two females to make the list.

A rising proportion of writers based in Hong Kong and Taiwan is shown in the poll.

The survey also listed the top-selling magazines in China.

Du Zhe, the Chinese answer to Reader's Digest, made the top of the list according to circulation, followed by Zhi Yin (The Bosom Friend), Jia Ting (The Family), Jing Nian Wen Zha (The Youth Digest), Jia Ting Yi Sheng (The Househould Doctor).

Rui Li and Cosmopolitan are the most sought-after glossy magazines among Chinese nouveau riche who have a new interest in fashion and self-improvement.

The latest statistics from the General Administration of Press and Publication (GAPP), show that China's publishing industry trade deficit has reached US$149 million even though it is the world leader in total publications.