Worst drought hits China, 10m people thirsty
(Xinhua)
Updated: 2006-08-17 19:51
BEIJING -- A worst drought in 50 years is hitting western, central and northeastern Chinese regions, causing drink water shortages to at least 10 million people and an economic loss of 9.9 billion yuan (US$1.24 billion).
The worst-hit area is the southwestern municipality of Chongqing, which has had no rain for more than 70 consecutive days and where two-thirds of its rivers have dried up, local drought-relief authorities said on Thursday, adding that one person has died of serious heatstroke.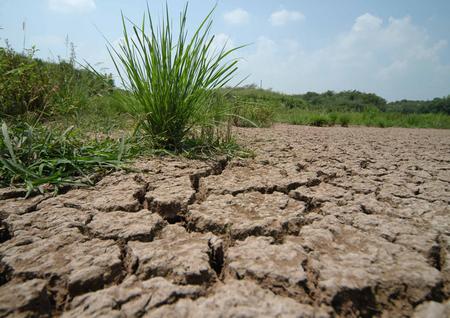 Drying farmland in Huangshan, east China's Anhui Province, is seen in this August 17, 2006 photo. The sustained high temperatures and lack of summer rainfall have affected over 20,000 hectares of farmland, and led to drinking water shortage in some parts of the city. [China Foto Press]
The mercury has been lingering above 35 degrees Celsius over the past month in Chongqing, and the thermometer hit record 42 degrees in the past week.
At least 10 million people across southwest and northeast China, including 7.65 million in Chongqing, 3 million in its neighboring Sichuan Province and 600,000 in northeast Liaoning Province, do not have adequate access to drinking water.
About 2.7 million hectares of crops in Chongqing and Sichuan have been destroyed, with the total economic loss reaching 9.9 billion yuan, according to local agriculture authorities.
In Sichuan's Dazhou City alone, life of more than 5 million people were affected by the drought and about 2 million people in 20 counties under the city have been panting for drinking water.
Dazhou suffered severe droughts in 2004 and 2005, which caused an economic loss of over 10 billion yuan (US$1.25). The drought since early July has caused at least 1.3 billion yuan economic loss, death of 11,000 heads of livestock, and destroyed crops on 400,000 hectares of farmland in the city.
In Chongqing, more than 7.65 million people in 40 counties have been running out of drinking water since severe drought started in mid May.
| | | |
| --- | --- | --- |
| 1 | 2 | |