Sophomore wins lawsuit against university
By Kang Yi (chinadaily.com.cn)
Updated: 2006-08-11 17:35
Han Bing, is able to go back to campus after the court overturned an expulsion decision previously made by Shenyang Agriculture University, on August 8, according to the Huashang Morning News.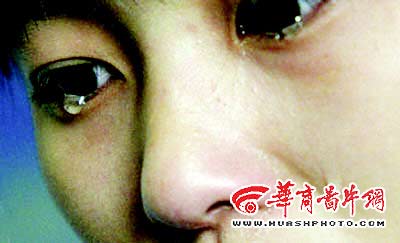 Han Bing weeps after learning of the expulsion decision. [www.HUASHPHOTO.COM]
Han was caught red-handed attempting to get the answers from one of her classmates by cell phone during a January English exam. She was expelled soon after that.
Han filed a lawsuit against her university in May.
Dongling District People's Court in Shenyang, northeast China's Liaoning province, accepted and heard the case on June 14 and sentenced on August 8.
"I can hardly breathe", Han told the Huashang Morning when she recalled her day in court.
The court found that Han did cheat on her English exam, and according to Chinese law, expulsion is within the university's power to enact as discipline. However such severe punishment is strictly restricted by the university's regulations.
The court said that the school authorities punished Han too harshly, since cheating is not included in cases of expulsion enacted by Shenyang Agriculture University.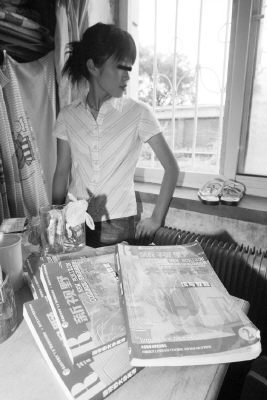 Han's vacation resolution is ongoing; three English books are on her desk in this undated photo.


Additionally only a principal's meeting has the right to apply the expulsion clause. Han's case had not been reviewed by the meeting.

"I can go back to campus after summer vacation," Han said through tears when the verdict was announced.

"I won't do it again. I will work hard on my English during this vacation," Han told the Huashang Morning.

"It's far better to give Han a second chance than to simply bar the door," a classmate said.

"Han's case is not unprecedented. She would have had lost her lawsuit a decade ago," Li Zhenge, a jurisconsult with the China Law Society told the Huashang Morning.

"Courts prefer not to hear such cases since they took it for granted that the cases were neither civil nor administrative years ago", he explained.

"The judicial system is maturing and is better protecting civil rights, including the right to education", he added.