Blogs and search engines, the most active parts of China information industry, will become strictly supervised by the government.

"As more and more illegal and unhealthy information spreads through the blog and search engine, we will take effective measures to put the BBS, blogs and search engines under control," said Cai Wu, director of the Information Office of the State Council, at a meeting held on Wednesday.

China launched a project on February 21 to purify the environment of Internet and mobile communication network.

According to a report made by the prestigious Qinghua (Tsinghua) University in Beijing, 36.82 million blog sites operate in China, and may exceed 60 million this year.

"The market cannot develop without efficient management," said Cai, adding that the government will enhance research on the concerned technology and make entry standards for blog Websites.

Last year, Chinese search engine users reached 97.06 million, accounting for 87.4 percent of Chinese Internet users, said iResearch Consultative Ltd. IResearch forecasts that the number will top 100 million this year.

The Chinese internet search engine service providers formed a self-governing organization two years ago, refusing to support pornographic and obscene Websites.

Wang Xudong, Minister of Information Industry, said the government plans to do more research on Internet security issues triggered by emergence of blogs and search engines.

Cyber police on patrol

NETIZENS: The cyber police are watching you.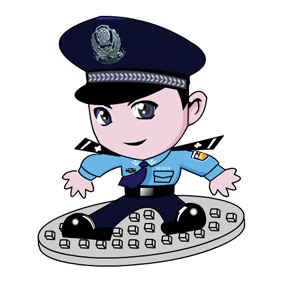 Jingjing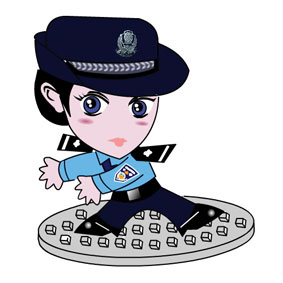 Chacha


Two virtual cops, a man and a woman with cartoon identities, have begun to patrol the cyber beat in Guangzhou City to catch the bad guys and to check pornography, prostitution, sedition, drug dealing and all the other menaces of modern society. And they are quite open.

Jingjing, depicted as a male cartoon officer, and Chacha, a female, went to work on four locally based Websites on Wednesday, a Guangdong newspaper said yesterday.

By mid-July, they will cover the city's major Website homepages and interactive pages, such as blogs and chatrooms.

The city's cyber cops will issue and implement Internet information security, check distribution of malicious information and online illegal activities, and investigate online crimes.

Along with the two virtual officers, an icon of a police station with flashing red light will also appear on Web pages. Netizens can click any of them, linking to the cyber police Website, to report online crimes or submit questions.