WASHINGTON: President Barack Obama has signaled a shift in how he will communicate with Asian-Americans after he appointed Chinese-American Christina Tchen director of the White House Office of Public Liaison.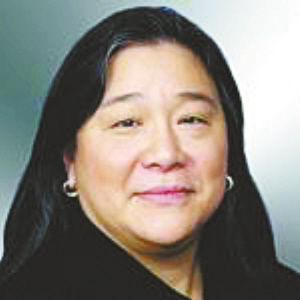 The Office of Public Liasion is said to be the front door to the White House through which people can participate in the President's work.
The 52-year-old was born in Columbus to physician Peter Tchen and homemaker Lily Tchen, who moved to the United States from Taiwan.
The prominent litigator from Chicago obtained her law degree from Northwestern University School of Law. She was a member of the President's Advisory Council on Diversity in the Profession in 2004-2006.
Tchen, at a reception hosted by the Organization of Chinese Americans and Japanese American Citizens League on Monday, said Asian-Americans and Pacific Islanders (AAPI) should send their suggestions to the White House as it focuses on engagement with them.
"At the every beginning President Obama has paid a lot of attention to equal rights and wishes of minority groups, Tchen said. "The economic crisis is the challenge that all Americans are facing now. I ask you to support the President's economic stimulus plan. A new page is turning over."
Tchen spoke to AAPI representatives on AAPI Initiative, resumption of the President's Advisory Commission on AAPIs and candidate members.
Obama has selected a number of Asian-Americans either as staff or to his Cabinet. He picked Nobel laureate Dr Steven Chu as Energy Secretary, Chris Lu served as the executive director of the Presidential Transition Team and now works as the White House Cabinet secretary while Peter Rouse is a senior White House advisor.
Obama has also picked Chinese-American and two-time Governor of Washington state Gary Locke as his nominee for the secretary of commerce.
(China Daily 03/06/2009 page12)