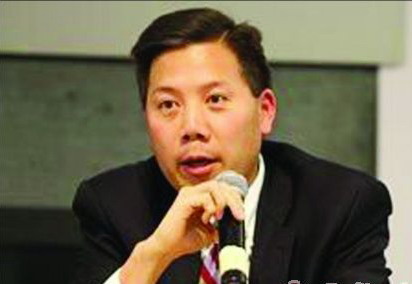 Christopher P. Lu (born June 12, 1966) is the current Cabinet Secretary for United States President Barack Obama's executive office.
Lu graduated from the Woodrow Wilson School at Princeton University and from Harvard Law School, where he was a classmate of Obama, although the two were only casually acquainted at the time. He served as a litigation attorney for the Washington, D.C. firm Sidley Austin before taking his first political position as deputy chief counsel for Representative Henry Waxman and the Democratic staff of the United States House Government Reform Committee.
After serving briefly as an advisor on Senator John Kerry's 2004 presidential campaign, Lu came to work in Barack Obama's U.S. Senate office, where he served as legislative director and acting chief of staff. Following Obama's successful 2008 campaign for presidency, Lu was appointed executive director of the Obama-Biden Transition Project. When Obama appointed Lu as Cabinet Secretary, The New York Times described him as "one of the highest-ranking Asian Americans in the Obama administration".