China's ZTE aims high in Spanish mobile phone market
Updated: 2013-11-20 11:27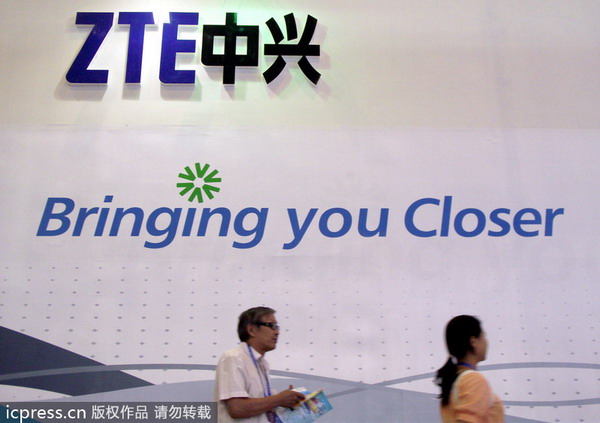 The ZTE booth is seen at an IT exhibition in Nanjing, Jiangsu province, Sept 6, 2013. [Photo / icpress.cn]
MADRID -- Chinese mobile phone company ZTE aims to become one of the leading telecommunications companies in Spain, its president for Southern Europe and Latin America Xiao Ming said in an interview published on Tuesday.
In the interview, published by the Spanish economic newspaper Expansion, Ming said that within three years ZTE aimed to be one of the leading telecommunications companies in Spain, where ZTE has worked since 2006.
According to the president, ZTE aims to satisfy Spanish clients and work with all operators to have "a significant market share" by the end of 2014.
Ming is aware of the economic crisis happening in Spain that is undermining the country's domestic demand. He is however optimistic as he assured that ZTE offers very competitive prices.
"Spain is suffering an economic crisis and users want to pay less for high quality products. I think we offer these devices at a very competitive price", said Ming.
However he recognized that the company faces a challenge in Spain, they want to be better known by Spaniards. "We are trying to face it through operators and campaigning, but we still lack visibility", he said.
Ming stated that Spain and China have many things in common, but also said that the company wants to change the image that Spaniards have about China. "If we can provide good products at a good price we will be better known," he said.
ZTE is the fifth-largest smartphone company worldwide. It works in 160 different countries and has 18 R&D centers.