Momo unwrapped 1st online game 'ThePuzzle'
Updated: 2013-11-05 15:26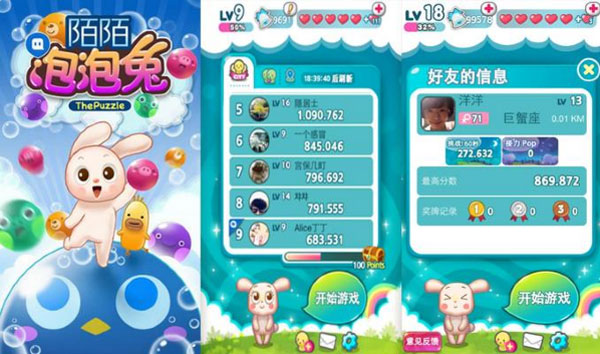 The home page of ThePuzzle,an elimination game integrating several features of Momo.[Photo / technode.com]
Chinese location-based mobile messaging app Momo took the wraps off the Android version of ThePuzzle, the company's first online game with South Korean gaming company Com2uS. The iOS version will be released very soon.
ThePuzzle is an elimination game integrating several features of Momo. The cartoon image of this game is adopted from an emoticon from Momo's stickers. In addition to sharing scores to friends, players also can see their rankings among nearby users or users in the same cities, and add these strangers to their friend list.
Yang Ye, representative of Momo game center, disclosed that the company will introduce more games in the future.
The online games released by WeChat witnessed instant success thanks to their simple, but highly competitive gameplay. By exploring the online game sector, Momo jumped on the mobile game bandwagon, hoping to shake off the image of flirting with apps and attract a wider range of users.
As of July, Momo said it had 50 million registered users from 131 countries, with more than 700,000 chat groups.