ASEAN's the prize in Lenovo expansion
Updated: 2013-10-22 07:24
World's biggest PC producer is establishing a stronger presence in Southeast Asia in an effort to become a global giant, reports Gao Yuan from Singapore
Southeast Asia is turning into a key battleground for electronics vendor Lenovo Group Ltd as the world's biggest personal computer company pursues a stronger global presence.
The region's 600 million people, and the optimistic economic outlook for the Association of Southeast Asian Nations, offer a "golden opportunity" for the Beijing-based company to build a next-generation profit model, even as the global PC market declines, company executives said.
Growing demand on the consumer electronics front is Lenovo's best asset in the 10 ASEAN countries. These markets run the gamut from Indonesia, the world's fourth most-populous nation, to Singapore, the richest city-state in Asia.
About 60 percent of Lenovo's ASEAN revenue comes from the consumer market, and the company aims to build on that strength in the coming years.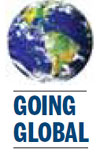 Chen Xudong, a senior vice-president at Lenovo, said that the consumer electronics market in ASEAN has huge potential, and companies that are best-placed to provide the most suitable products will make huge profits in the coming years.
"ASEAN is an extremely diversified market, because each country has its own distinctive advantages as well as weak points," said Chen, adding that Lenovo must carefully study every market to gain a bigger presence.
Out of the eight markets where Lenovo's share of PC sales stood in double digits as of June, five were in ASEAN. The company has a market share of nearly 20 percent in Malaysia, the highest in the region.
For the region as a whole, Lenovo is the third-largest PC vendor. Taiwan-based PC maker Acer Inc is the leading brand, with a 15.2 percent market share, followed by ASUSTeK Computer Inc, with 12.6 percent, according to research firm IDC.
Lenovo's market share in ASEAN reached a record high of 11.9 percent during the first quarter of the new fiscal year, which started in April. Its market share was 8.9 percent a year earlier.
Chen said: "Our next goal is to get double-digit market shares in more ASEAN countries, and we're trying to build a stronger brand image in key markets such as Singapore, Thailand and Indonesia."