Smartphone boom a 'rose with thorns'
Updated: 2013-08-21 16:12
JINAN -- Cao Kai finds it hard to fall asleep, and his eyesight is worsening.
Cao blames it on his smartphone, which the 28-year-old white-collar worker feels compelled to check for updates on microblogs and other social networking applications.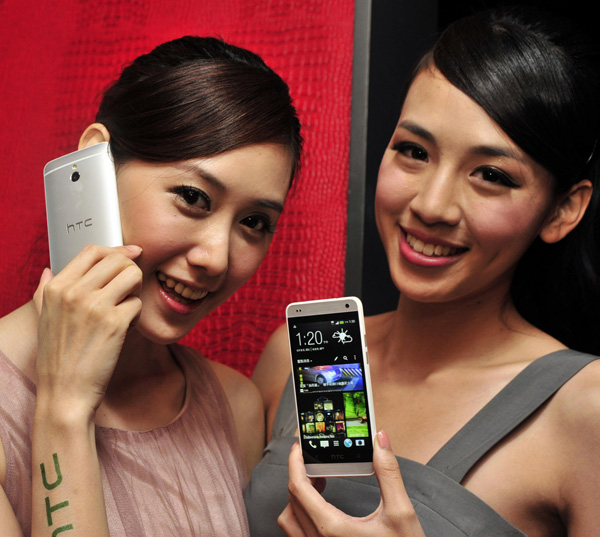 HTC launches the HTC One mini smartphone in Taipei, Aug 9, 2013. [Photo / Xinhua]
His solution? Cao has made it a rule to turn off his phone's 3G network at 10 pm in order to cut himself off from the virtual world.
Cao lives in Jinan, capital of Shandong province, where he said life after work pales in comparison to the bustling nightlife in big cities, like Beijing or Shanghai.
His smartphone, loaded with a few social networking apps, promises fun and spices up an otherwise uneventful night.
Cao is among many smartphone owners across the country who find themselves glued to the screens of their iOS, Android or WP-based handsets.
More than 77 million smartphones were sold in the second quarter of this year, accounting for 85.3 percent of total mobile phone sales, according to a report released Wednesday by Analysys International.
The increasing popularity of such handsets in China has spurred new concerns about the potential impact of smartphone addiction.
"As we get addicted to our smartphones, we spend less time socializing with people in real life, get distracted from work, and feel tired from staring at the screen for too long," Cao said.