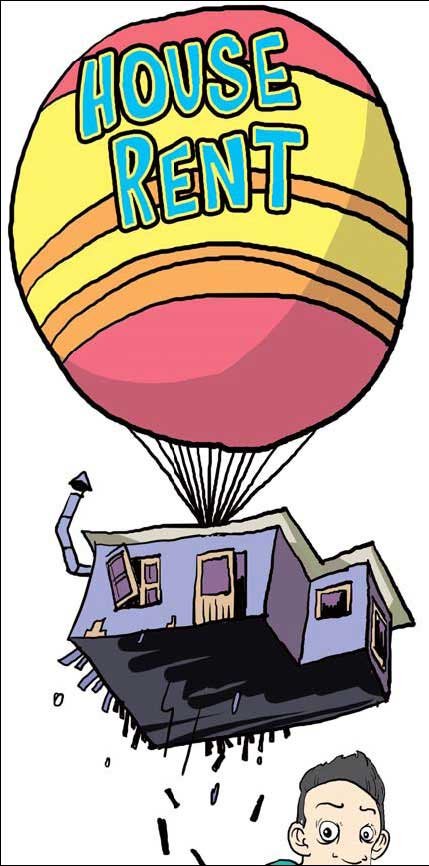 For those of us living in rented accommodation, wishing to stay in the same apartment for a further year can provide an unwelcome gift: chances are your rent is going up. Rising rental costs are a fact of life in any big city, but certainly the pace of increase in Beijing must be outstripping many competing world capitals.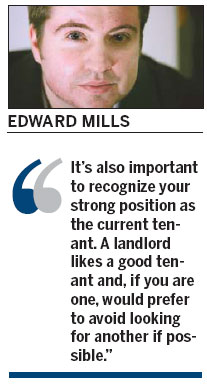 Many young Beijing adults are approaching their first or second year in a rented property and are finding the increases hard to budget for, especially when the rent already takes up the majority of their income after tax.
One would imagine that this situation is also hard on university leavers trying to get their first apartment located anywhere near their place of work. And, of course, this problem impacts all residents not owning their own residence, especially those who've grown accustomed to living in one of the "more fashionable" areas of the city.
If viewed alongside London, it could be said that the proposed increases by landlords or their agents here are extortionate. London has one of the most expensive property markets in the world, yet, from my experience, the rent for small- to medium-sized properties has increased by only small increments over the last few years.
Contrast this with acquaintances in Beijing, where their proposed monthly rent has grown by 500-1,000 yuan.
Many will move on as the great hikes in rent are unsustainable.
It's true that London rental prices are much higher than Beijing's at present, but so too is the average wage in the UK's capital. It's also important to point out that property prices have been rising faster than annual rent in Beijing, arguably a disparity favorable to renters, although this is likely a sign of further large hikes in the near future.
Nonetheless, younger Beijingers especially (but by no means exclusively) are finding their salary remains largely static annually, while the rents in their residential area is increasing. Many feel wages just aren't keeping pace with the rising cost of living in the country's capital and, as a result, a great number of people in their mid-to-late 20s are still living at home under the financial umbrella of their parents.
It's not all bad news though: there are some steps you can take to try and reduce the strain of finding accommodation.
Firstly, it's most definitely worth shopping around. It can be a hassle moving home, but it's highly possible that there will be similar apartments in your area at similar or improved prices. Look five minutes further from the subway station: the difference may not mean much to you, but it does to the rental price. Different complexes vary hugely and you might find a bargain by simply crossing the road.
It's also important to recognize your strong position as the current tenant and not to be afraid to negotiate. A landlord likes a good tenant and, if you are one, would prefer to avoid looking for another if possible. Some sort of reduction is more than possible.
Worst case scenario, you can always move slightly outside of your "comfort zone" and out of the city slightly: the transport network from the suburbs is much improved on what it may have been in years gone by.
It can feel like a nightmare searching for somewhere new to live, but often this option can be the better one. Good luck on finding accommodation that suits you.