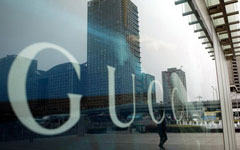 Former Gucci manager claims overtime payment
A former operation manager of Gucci (China) Trading Ltd has filed for overtime payment worth hundreds of thousands of yuan. The manager submitted the labor arbitration application on Aug 19 in Beijing. Chaoyang Arbitration Committee for Labor Disputes has accepted the labor arbitration application. [Full story]
Children's clothes makers battle for brand recognition
The Italian luxury brand Gucci opened its first children's clothes shop in Shanghai on June 1, International Children's Day, as high-end labels continue to target the surging Chinese market.
Gucci's entry will encounter an increasingly sophisticated Chinese market in children's wear. Hundreds of Chinese local brands. [Full story]
Tom Ford speaks about Gucci reign
"I had a terrible time at the end of Gucci. But most intelligent people need to take time to reflect on where they are with their lives."
The 49-year-old designer - who gained international notoriety for turning around the fortunes of the Italian fashion house - left the luxury label in 2004, and admitted he quickly became "bored" after being used to the fast-paced nature of the clothing industry. [Full story]

In 1999, following a lengthy takeover battle with rival luxury titan LVMH Moët Hennessy Louis Vuitton, Gucci Group became allied with François Pinault, one of the richest men in France. Gucci Group is now controlled by the Pinault family, whose public face is PPR, the French retail and luxury group.
Fueled by a $3 billion influx of cash from Pinault, Gucci Group went on a spending spree. Yves Saint Laurent was its first purchase in 1999, followed by Bottega Veneta (leather goods), Boucheron (jewelry), Sergio Rossi (shoes) and part ownership of the design houses of Stella McCartney, Alexander McQueen and Balenciaga, which is run by Nicolas Ghesquière.

Vice-President Xi urges better labor relations
Vice-President Xi Jinping on Aug 16 said that building harmonious relations between workers and their employers was an important and urgent political task.
He said workers' economic, political, cultural and social rights must be protected. [Full story]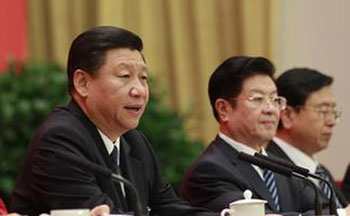 China mulls amendment to law on work-related illnesses
A business leader in South China's Guangdong province has called for better popularization of labor laws among migrant workers and local businesses to avoid social unrest from labor disputes. [Full story] 
More arbitrators needed as labor disputes soar
China needs more arbitration centers to protect employees' legitimate rights and sustain steady and rapid economic growth, a senior official said in June. [Full story] 
Trade unions set wage talks target
Unions will introduce collective wage negotiations by 2013 in at least 95 percent of enterprises set up by Fortune 500 companies operating in the country, a senior union official said. [Full story] 
Unpaid workers recover wage with govt help
China's labor department, the Ministry of Human Resources and Social Security, announced in May local labor authorities helped recover due wages and other benefits worth nearly 10 billion yuan ($1.5 billion) for workers last year. [Full story]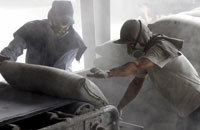 Records to be kept for workers in risky jobs
State Administration of Work Safety issued a directive requiring Chinese employeres to keep health records for employees who are exposed to health hazards at their workplaces. [Full story]

Gaopeng.com's lay off wave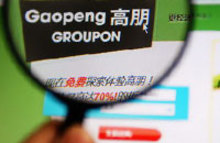 Gaopeng.com, the Chinese arm of US-based Groupon Inc, started firing staff in July and "people have been leaving the company almost every week recently", a mid-level employee told the 21st Century Business Herald. [Full story]  
Strike hit 3 Honda auto parts plants
Three strikes from May to June hit Honda Motor Co's suppliers in Guangdong province, and the workers asked a raise in salaries from 1,000-1,500 yuan to 2,000-2,500 yuan. [Full story]
Two strikes ended with management promising a hike in salaries or welfare. [Full story]  
Strike in Toyota auto part plant
A strike at parts supplier in Guangdong province forced Toyota Motor Corp to suspend production at a Chinese auto assembly plant in June. [Full story]
Workers went back to work at the Toyota parts supplier in Tianjin municipality, ending a three-day strike for higher pay, local authorities said. [Full story]  
KFC raised payment after 6-month negotiation
A lawyer representing the tertiary workers' union in Shenyang, capital of Liaoning province, sent a letter in June to the Shenyang branch of Yum! Brands Inc China Division, demanding a timely increase in workers' wages. [Full story]
After a six-month negotiation, KFC signed its first collective contract on the Chinese mainland with its employees in Shenyang, and more than 2,000 workers will get a minimum monthly wage of 900 yuan ($131.70). [Full story]