Video websites are now targeting the mobile video market to shore up revenue and complement their traditional PC video services even as 3G networks have started to make further inroads in the country.
Gary Wang, CEO of Tudou.com, China's leading video website, told China Daily that the company's mobile video business may account for about half of its overall revenue in the next two years.
"Video watching is one of the most important 3G applications and the market for the same may touch 1 billion yuan by 2010," said Wang.
According to Wang, Tudou.com is expected to break even soon and start making money from next year onward. The main revenue for the company currently comes from Internet advertisements, and the entry into mobile video market may make it easier for the company to achieve its goals, said Wang.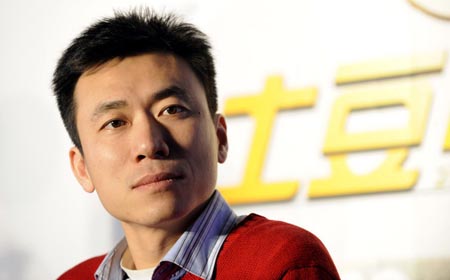 Gary Wang 
Another top video website Youku.com shares similar views.
"The mobile video business may account for 30 percent of our revenue by 2011," said Victor Koo, CEO of Youku.com. "Next year will see the substantial development of 3G applications, and the 3G video business may perk up in the second half."
To gain an upper hand in the mobile video market, video websites are now actively preparing for their 3G battles.
In mid-October, Youku.com joined hands with Nokia and Sony Ericsson to put its client software in mobile phones.
Last week, another major video website, Ku6.com, declared that it was going to cooperate with handset maker Dopod. Tudou.com has forged a partnership with China Mobile, the world's largest mobile carrier by subscribers, to provide content for one of China Mobile's video channels.
However, the moot question is whether the consumers are willing to pay for these services.
"Chinese consumers are not used to paying to watch videos," said Liu Ning, an analyst with research firm BDA China, adding that the short time people spend on mobile videos may also affect their willingness to pay.
But for video websites, entry into mobile video market means a new opportunity to make profits and good news for many firms that are struggling to break even.
The main source of revenue continues to be advertisements, but that alone is not enough for most of them. Many video websites have closed down due to paucity of funds. Advertising is also restricted, as a large number of the videos on these websites are not copyrighted. Some websites then look for other ways to maximize income.
In June, Youku.com struck a deal with Taobao.com, the most popular online shopping platform in China, to provide video services for sellers, enabling them to display their goods through videos. In August, the website tried to charge viewers for watching live cross-talk shows.
Another video website, 56.com, launched a video platform where people have to pay for watching videos and are paid for uploading.
American online video service Hulu has created a good business model for others to follow. The website, with a large selection of videos from leading content companies, including Fox, NBC Universal and ABC, now has about 400 advertisers and enjoys great popularity among viewers.
"It is difficult to emulate the Hulu model as the Chinese audience has a multitude of tastes. They like to watch American, Japanese and South Korean programs apart from Chinese ones, whereas in the US people mostly watch only American programs. Therefore it is difficult to create a single platform like Hulu," said Wang.