Related publication: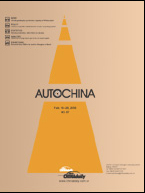 Related readings:

Pickup truck market grows steadily in 2007

Hino truck tie-up gets rolling in Guangzhou

FAW unveils world-class super heavy-duty truck

14% truck tyre tubes fail safety tests
Companhia Vale do Rio Doce (Vale) of Brazil set the iron ore benchmark price for 2008 with Nippon Steel Corporation (NSC) of Japan and Pohang Iron and Steel Co Ltd (POSCO) of South Korea on February 18, raising prices on two kinds of iron ore by 65 percent and 71 percent respectively. Significant price hikes on iron ore were the last straw for Chinese truck makers, suffering from newly tightened monetary policy, implementation of the China III emission standards, and the snowstorm disaster in southern China.
"Price hikes of iron ore will impact on the whole auto industry", said researcher Zhao Ying at Institute of Industrial Economics of Chinese Academy of Social Science. "Truck makers, however, are more sensitive to iron ore prices compared with passenger car makers, as steel products make up about 70 percent to 80 percent of the truck weight, especially for low value-added light trucks." They face cost pressures on materials and spare parts prices, influenced by the higher international benchmark prices on iron ore, used in frameworks, leaf springs, cargo bodies and gears. The price of leaf springs increased 400 yuan (US$56.29) to 500 yuan per ton in January and gear steel increased more than 500 yuan per ton in February. In addition, raw material costs for raw materials such as non-ferrous metal, rubber and coal are growing, as are labor costs.
....
The full text is available in the March Issue ofAuto China