China Railway Group, the world's third-largest construction contractor by revenue, plans to raise up to US$5.5 billion from its Hong Kong and Shanghai initial public offerings (IPOs) amid booming railway investment in China, sources familiar with the deal said on Monday.
Related readings:


China Railway sets December IPO


China Railway Co Ltd IPO approved


China Railway's A-share IPO to be examined today


China Railway Construction Co set up for listing bid
China, aiming to ease bottlenecks caused by its surging economy, earmarked more than 5 trillion yuan (US$674 billion) for transport infrastructure spending in its 11th Five-year Plan for 2006 through 2010, including 1.25 trillion yuan for railways, or four times the amount under the previous Five-Year Program.
State-run China Railway, China's largest construction company, is offering 3.326 billion shares for the Hong Kong portion of its offering, or about 18 percent of its enlarged share capital including an over-allotment option, with a price range of HK$5.03 to HK$5.78 per share, the sources said.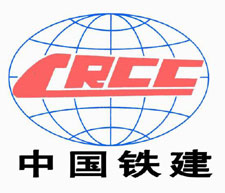 The company also set an indicative price range between 4.0 yuan and 4.8 yuan per share for the Shanghai portion of its offering. The firm is issuing up to 4.675 billion new A shares, or 22 percent of its total enlarged share capital, in the offer, making it one of Shanghai's 10 biggest IPOs.
"The company is the proxy for China's railway investment boom, given its leading position in the railway industry," said YK Chan, a strategist at Phillip Capital Management.
The share sale is on track to be the fifth-largest this year in the Greater China region, based on Thomson Financial data.
The Hong Kong shares will be listed on December 7, while the mainland A-shares will be listed in Shanghai on December 3.
Nine cornerstone investors are participating in the Hong Kong offering, subscribing for a combined US$408 million worth of shares. China Investment Corp, China Life Insurance's parent company, and Henderson Land Chairman Lee Shau Kee are among the investors.
The Hong Kong and Shanghai listings will be handled by BOC International and UBS, while JP Morgan is also helping to handle the Hong Kong portion of the offering.
The three sponsors on average expect the company to increase net profit 25 percent to 2.56 billion yuan in 2007 and a further 68 percent to 4.3 billion yuan in 2008, powered by accelerated railway investment in China.
The indicative price range represents a multiple of 34.5 to 41 times forecast earnings for 2007, or 20.5 to 24 times the 2008 forecast.
By comparison, China's top ports builder, China Communications Construction Corp, trades at 41 times forecast 2008 earnings.
South Korea's Daewoo Engineering & Construction Co Ltd trades at 15 times projected 2008 earnings while Hyundai Development Co trades at 19 times forecast 2008 profit. Gammon India trades at 42.8 times 2008 profits.
China Railway Group and China Communications Construction prevail the country's railway and port building sectors, respectively.
Due to rising costs for high-speed railway construction, without price adjustments from the Ministry of Railway, China Railway generated a 1.3 percent net margin in 2006, lower than the 2.9 percent earned by China Communications Construction.
The firm's major businesses include construction, survey, design and consulting services, engineering equipment and property development.
China aims to increase its operational railway lines from 75,438 km in 2005 to more than 90,000 km by 2010.