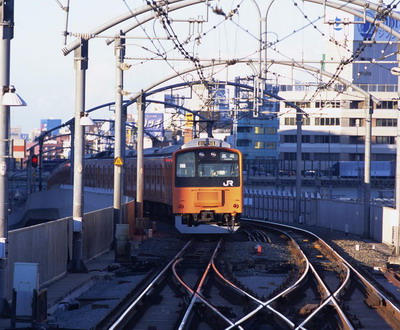 China Securities Regulatory Commission will discuss China Railway Co Ltd's plan for an initial public offering (IPO) on the Shanghai bourse, according to the Nanfang City News.
After Shenhua and Petrochina went public with A-shares listings, China Railway Co Ltd also submitted its IPO scheme. The stakes issued will be no more than 4.675 billion shares this time, and the company seeks further placement in the H-share market.
China Railway Co Ltd is totally owned by China Railway Engineering Group Co Ltd, the largest comprehensive construction contractor in Asia and the third largest in the world.
The funds raised from the IPO will be used in purchasing new equipments, building new production lines, and real estate market and railway investment. Together with circulating capital as well as debts to banks, the required funds is 12 billion yuan (US$1.6 billion), according to an IPO prospectus the company submitted to the securities watchdog.
BOC International (China) Ltd and UBS Securities Co Ltd will be the major underwriters of China Railway's A shares, and shares IPO are estimated to sell at 2.57 yuan per share.
However, Zhang Ping, an analyzer from Huatai Securities, expects the price per share to be between 3.8 and 4.18 yuan, considering an earnings per share of 0.19 yuan and a price-earnings ratio of 30 at Shenhua and PetroChina's IPO.
The operating revenue of China Railway Engineering Group Co Ltd was a reported 75.68 billion yuan, with net profit totalling 1.38 billion yuan.
Meanwhile, construction of the Beijing-Shanghai Express Railway, with a total investment of 130 billion yuan, will be launched together with the booming domestic infrastructure construction, promisin a bright future for China Railway Co Ltd's stake, Zhang said.
China Railway Erju Co Ltd is another A-share listed company owned by China Railway Engineering Group. When China Railway Co Ltd goes public in A-share, China Railway Erju will be definitely integrated to China Railway Co Ltd. The approach hasn't been confirmed yet by headquarters, though.
The closing price of China Railway Erju was 32.01 yuan on the last trading day.
Additionally, China Railway Co Ltd will pilot central State-owned enterprise (SOE) plan to apply the "A+H" model in issuing shares. In the IPO prospectus, the company says it is "actively seeking issuing H-share IPOs" while also pushing the A-share IPOs.
Ji Xiaonan, chairman of the Board of Supervisors with Large Key SOEs, said in one of his articles that "it is a Stated-owed assets and securities watchdog approved approach to issue the equivalent shares at the same price in mainland and Hong Kong bourses simultaneously."