Shanghai closes Xiangyang Road market
(Xinhua)
Updated: 2006-07-01 10:42
Previously, the city's industry and commerce authorities had taken some measures, including posting notices forbidding the sale of fake brand names and confiscating some pirated goods.
A poll on 1,800 local citizens also showed that the majority of them supported the government's decision to close the market, believing the move can improve the image of this metropolis.
Closing the Xiangyang Road market will contribute a better market environment, but the production and sale of fake goods will not disappear without the government's long-term work to stamp it out, said a local lawyer.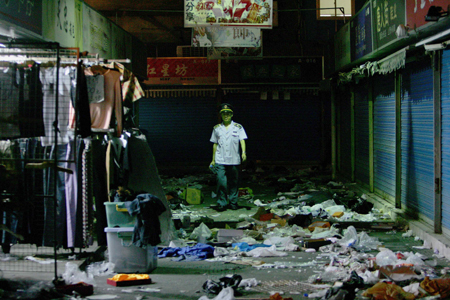 An administrator of Industry and Commerce inspects Xiangyang market which was closed at half past nine on Friday evening in Shanghai June 30,2006. [Reuters]
(For more biz stories, please visit Industry Updates)