Asia's first deepwater jacket finishes main structure
Share - WeChat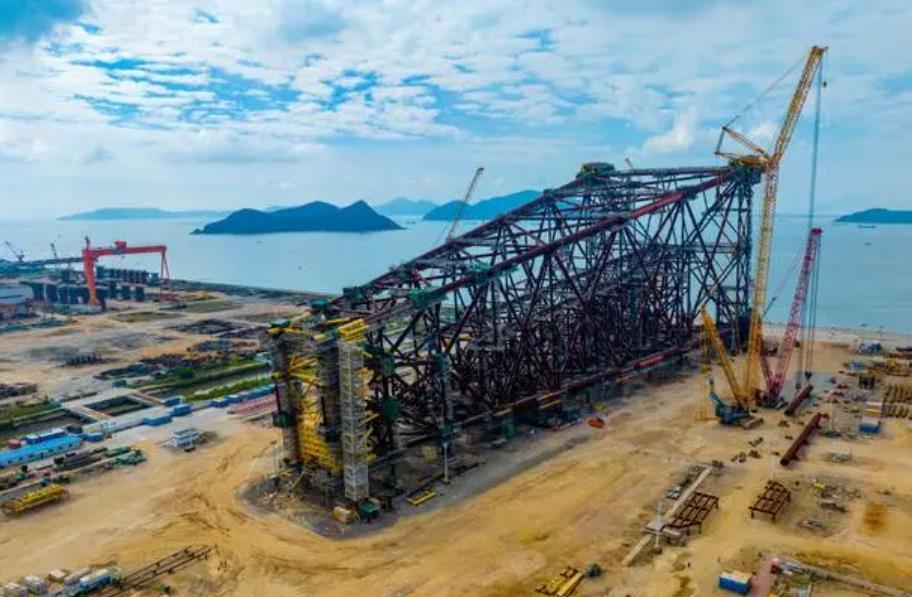 Haiji-2, Asia's first deepwater jacket designed and built independently by China National Offshore Oil Corp, finished construction of its main structure on Tuesday in Zhuhai, Guangdong province, said the country's top offshore oil and gas producer, CNOOC.
A jacket serves as the foundation of the offshore oil and gas platform. Used to support the huge body and tonnage of an offshore platform, it is the most widely used in offshore oil and gas development equipment globally.
Haiji-2, with a height of 338 meters and weight of 37,000 metric tons, now holds a record in terms of height and weight in Asia, signifying significant progress in China's independent design and construction capabilities for deep-sea large-scale offshore oil and gas equipment, it said.
The completion of Haiji-2 will further promote the development of domestic marine oil and gas key equipment supply chain in the country, said Wang Huoping, chief engineer of the Deepwater Engineering and Construction Center of CNOOC's Shenzhen branch.
The jacket platform will become the tallest offshore oil and gas production platform in Asia, with a total height of 428 meters and total weight exceeding 50,000 tons. The platform will be used for the secondary development of the Liuhua 11-1 and Liuhua 4-1 oilfield.