BRI giving impetus for building inclusive global economy
Share - WeChat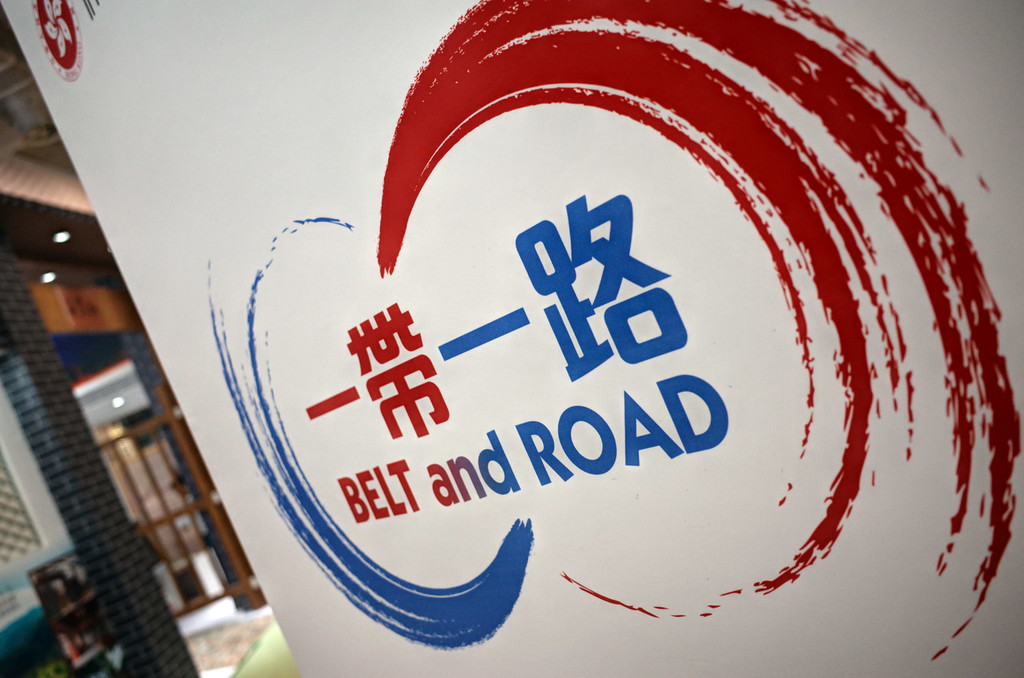 Last month, the 3rd Belt and Road Forum for International Cooperation officially convened in Beijing, marking the 10th anniversary of the Belt and Road Initiative. During the past decade, the BRI has transformed into the world's largest platform for international cooperation, providing a new vision for implementing global economic governance, promoting common development, and contributing to peace, stability and prosperity worldwide.
Common prosperity
The main drivers of world economic growth over the past decades, such as scientific and technological progress, population growth and economic globalization, are currently in a "gear shifting" period, with their contribution to the world economy weakening significantly.
Meanwhile, the problem of imbalanced global development remains serious. There are no more than 30 industrialized countries — whose population totals no more than 1 billion — but they account for a large part of the global economy.
Focusing on these two global challenges, the BRI, referring to the Silk Road Economic Belt and the 21st Century Maritime Silk Road, is committed to giving full play to the development potential of all relevant countries.
Over the past decade, China has greatly promoted all-round connectivity among countries involved in the BRI. According to a study by the World Bank, the average transport time for trade among these countries has been reduced by 4 percent and the cost of trade by 3.5 percent.
With an aim to cultivate new sources of economic growth, China has deepened its practical cooperation with other countries in emerging fields such as green finance, big data and artificial intelligence.
Since the beginning of this year, despite a sluggish global economic recovery, the BRI has continued to show strong resilience in development.
The BRI is providing new opportunities and impetus for the construction of an innovative, dynamic, interconnected and inclusive global economy, and has promoted shared prosperity worldwide based on leveraging complementary strengths and mutual benefit.
Shared future
As regional instability and terrorism spread, President Xi Jinping has said that the future of all countries is closely linked and that we should cooperate to build a global community for a shared future.
The BRI has always regarded the achievement of this goal as a top priority and has actively provided practical platforms for it.
Over the past decade, China has invested $57.13 billion in the economic and trade cooperation zones built in the countries involved in the BRI, creating 421,000 local jobs in total. The World Bank had previously predicted that the BRI would increase global income by 0.7 to 2.9 percent by 2030.
Besides, with more than 200,000 students from these countries arriving to study in China every year, the BRI has trained a large number of excellent engineers and technicians for the world and promoted deeper cultural exchanges.
In 2023, China has specifically focused on constructing more small-scale yet impactful projects overseas, which has greatly enhanced people's sense of gain in relevant countries.
The BRI has strengthened exchanges and trust among various civilizations, and safeguarded world peace with its fruitful results in shared development. All parties are now working hand in hand to build a global community for a shared future.
Global governance
The world is seeing a rise in unilateralism and protectionism, and some countries are seeking "decoupling" under the pretext of "de-risking". This has severely harmed global trade and investment.
Moreover, with the global economic balance of power shifting profoundly, the system and rules of global economic governance are undergoing major adjustments.
Human society urgently needs a more reasonable and balanced system of global governance with high resilience and efficiency.
To achieve this, China has signed over 230 BRI cooperation agreements with more than 150 countries and 30 international organizations in the past decade, and set up over 20 multilateral cooperation platforms in specialized fields such as investment, science and technology, and people's livelihoods.
China is also actively seeking cooperation with other countries to promote green development, food security and data security worldwide.
In 2023, with the Regional Comprehensive Economic Partnership entering into full force for its 15 signatories, China signed relevant memorandums of cooperation with Brazil and four other countries.
Adhering to the principle of "extensive consultation, joint contribution and shared benefits", the BRI has built a new international cooperation mechanism featuring multilateralism and win-win cooperation, making global governance fairer and more reasonable.
Bright prospects
In line with current requirements, the BRI has effectively responded to the shared expectations of human society and provided new impetus and platforms for many developing countries to achieve independent and autonomous development.
In the future, China will continue to deepen its BRI partnerships with relevant countries and strengthen practical cooperation in multiple fields, further contributing to global modernization.
The writers are researchers at the Xi Jinping Thought on Economy Study Center under the National Development and Reform Commission.
The views do not necessarily reflect those of China Daily.