Merz Aesthetics introduces new brand to China
Share - WeChat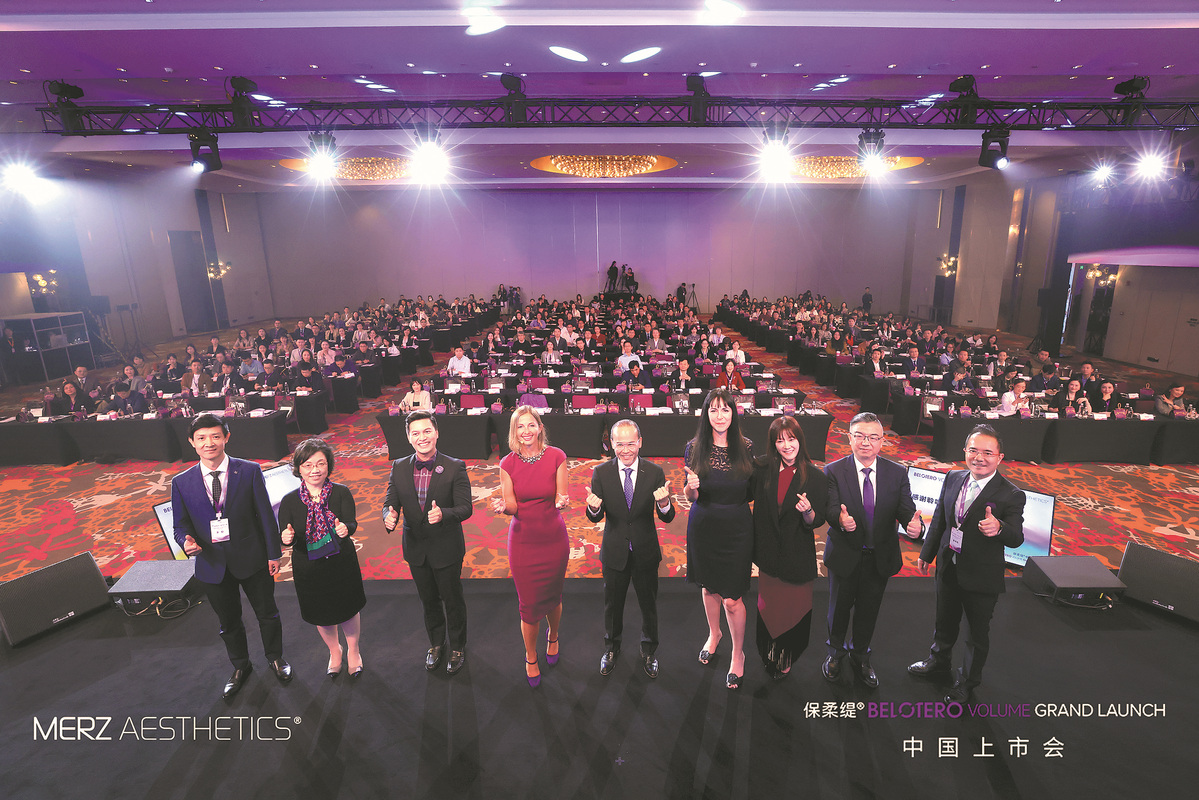 Merz Aesthetics, a German family-owned leading manufacturer of medical aesthetics treatments, launched its high-end hyaluronic acid dermal filler, BELOTERO VOLUME in China in Shanghai on Nov 8. With the introduction of BELOTERO VOLUME, the company aims to reshape the medical aesthetics industry with its strength and cutting-edge technology, while offering professional services to help individuals achieve their natural beauty goals.
The launch event, themed "Effortless Beauty, Confidence to Be", brought together hundreds of aesthetics clinic owners, health care professionals, medical cosmetology professionals and media representatives from China.
Top experts from both Germany and China in the field of medical aesthetics were also invited to witness the intriguing intersection of Eastern and Western aesthetics, and to explore the innovation of medical aesthetics technology and the beauty of diversity.
The event showcased the infinite possibilities of beauty between cutting-edge technology, craftsmanship and Merz Aesthetics' long history in medical aesthetics.
Merz Aesthetics is one of the major business entities under the German family-owned company, the Merz Group, which was founded in 1908. With a history of more than 110 years, it is one of the global leaders in the medical aesthetics industry, with commercial presence in 90 territories worldwide.
Merz Aesthetics is known for its globally acclaimed product portfolio spanning injectables and energy-based devices.
It continues to lead the way in scientific innovation across all product lines. The company also constantly explores the forefront of technology in each product line and has achieved continuous high growth and great success in the Asia-Pacific region. It has attached great importance to the promising Chinese market specifically. "The Chinese market is of paramount importance to Merz Aesthetics. We hope to introduce more products into Chinese market in the future, and the needs of Chinese beauty seekers are our constant focus," said Lawrence Siow, president of Merz Aesthetics of Asia-Pacific.
"China is really an untapped opportunity to us. The penetration rate is still low. Although we may not be an early bird to the Chinese domestic market, we view this as an advantage. Being a latecomer allows us to bring the latest and best products to the marketplace," he added.