Hilton hotels dishing up authentic flavors with traditional techniques
Share - WeChat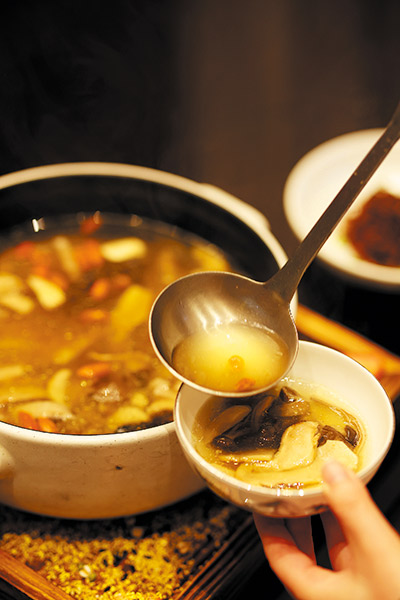 Local dishes including Yiliang roast duck, steamed soft pancake with ham, spare ribs, dried bristle mushroom with dried chili and Chenggong stinky tofu are familiar to people born and raised in Southwest China's Yunnan province. With just one bite, it brings back the taste of childhood.
Adhering to tradition and innovation, chefs in Hilton are blending those special flavors with exquisite creativity and cooking techniques to present a variety of delicacies to hotel customers.
A delicious dish cannot be separated from good ingredients, said John Burger, vice-president of operations at Hilton Greater China& Mongolia South. He said that after Hilton launched its environmental, social and governance goals, all its hotels nationwide have integrated the needs of local communities in terms of diverse workplaces, community support, supply chain management and cultural heritage.
For example, they purchase high-quality local ingredients and insist on responsible supply chain operations to offer dining options with local characteristics.
"Purchasing local ingredients cannot only stimulate the development of the regional agricultural economy and create employment opportunities for the upstream and downstream supply chains, but reduce the environmental impact of unnecessary long-distance transport," said Burger.
Dong Chaojin, a local in Kunming and executive chef of Double-Tree by Hilton in the city, said the hotel purchases the freshest, highest-quality and healthy ingredients based on the season to cook delicious dishes by using the most traditional methods.
He said that in October, wild mushrooms are entering the final stages and the restaurant is still purchases various wild mushrooms to make delicacies.
In addition to the common dried chili stir-fry and green pepper braised in Yunnan, he uses the vegetarian roast goose cooking method of Huaiyang cuisine in Jiangsu province to make "Black Tiger Mushroom Vegetarian Roast Goose". The golden crispy fried bean curd with the mushroom aroma of the tiger mushroom is highly rated by consumers.
Dong also recommends the"Golden Soup with Fresh Matsutake Mushroom", saying that Cantonese soups are famous for their freshness. He uses Cantonese techniques to make the soup and then adds fresh matsutake mushrooms.
He selects green fish from lakes on the Yunnan Plateau, cuts it into thin slices with his exquisite knife skills and keeps it fresh with ice cubes. The fish slices are cooked in the boiling soup for just a few seconds.
Seaweed grown in the clear highland lakes in Yunnan is rich in various vitamins, proteins, minerals and other nutrients. People in Yunnan generally use it to cook soup, stir-fries and mix cold dishes.
Dong prepares lily, coix seed, red kidney beans, iron rod yam, and black wild rice with pig bone broth and slowly simmers it on a low heat for several hours. He finally adds green seaweed, as well as a fragrant pancake made from roasted flour and butter.
At the Hilton in Dali, executive chef Jiang Jixiang from Northeast China adopts the Western cooking method to make a smooth soup with local chicken. Then, the chef steamed the chicken soup for six hours with fresh, seasonal local mushrooms picked from Jizu Mountain as well as other fungi including matsutake, morels and bamboo fungus.
"This chicken soup takes a long time to make but the mushroom aroma is prominent and the taste is delicious. Enjoying the delicacy in this season can replenish a lot of vitamins, satisfy the taste buds and provide nutrition to the body," said Jiang.
Dali boasts green mountains and crystal waters, nurturing many good ingredients for cooking. Yellow shell fish is a unique local fish species in Yunnan. The fish head is triangular and the body is pale gold with golden scales.
Jiang selects a freshly caught yellow shell fish and uses Dali's local plum vinegar to braise it. He also adds some sour papaya for fragrance. The flesh of the fish is tender, delicious and has fewer bones, making it an enjoyable dish to eat.
Sometimes, Jiang cooks Dali's Eryuan native chicken by boiling it in spring water and steaming it with local colorful peanuts, adding a special fragrance to the chicken soup.
"Hilton has always attached importance to creating more opportunities for society and bringing positive influences to the destination," said Burger.
Most Popular