A taste of adventure
Share - WeChat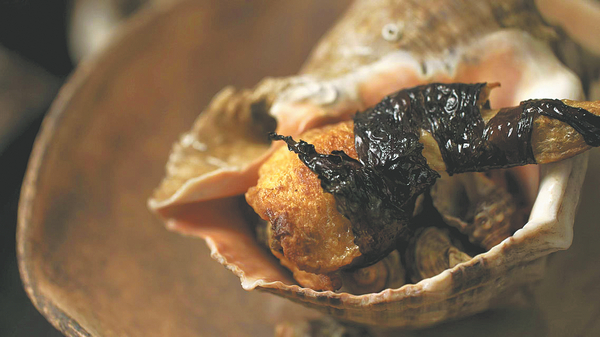 Chef Li Zhanxu planned to stay in Europe until COVID changed her mind, to the delight of the capital's diners, Li Yingxue reports.
On the summer menu at Qu Lang Yuan, a restaurant nestled in a yard in a hutong alley in Beijing, a sea cucumber dish is impressing the guests. As it arrives, the essence of the sea floods the senses, and enjoying this delicacy is like being transported to the seaside.
The sea cucumber, which is marinated sous vide (cooked in a sealed bag) and filled with Gillardeau oyster sauce, has a rich and satisfying taste. The marine delight is thoughtfully paired with seaweed and sago crisps, creating a harmonious interplay of textures and a well-balanced mouthfeel.
It is served on a bed of barnacle shells nestled in a saggar — a boxlike ceramic container normally used to protect objects being fired in kilns.
The outer surfaces of the containers are covered in moss. The growth developed over time as the containers lost their use after the ceramics were fired, and were subsequently buried.
Most Popular