Chinese-built airport opens in Angola
Share - WeChat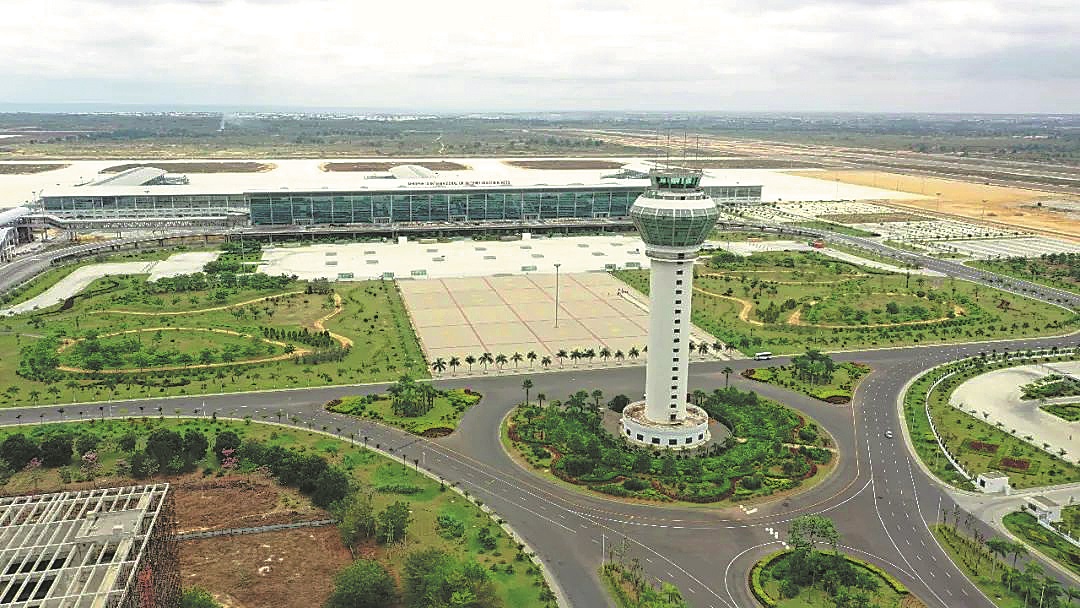 The Dr Antonio Agostinho Neto International Airport opened for operation on Friday in Luanda, the national capital and largest city in Angola, marking the completion of the largest airport ever constructed by any Chinese enterprise outside of China.
At the opening ceremony hosted by the Angolan Ministry of Transport, Angolan President Joao Manuel Goncalves Lourenco inaugurated the new airport and announced the beginning of its cargo transportation business, according to Aviation Industry Corp of China, China's leading aircraft maker and a major contractor on the airport construction project.
"We have just inaugurated and put into service this important infrastructure for the nation and the continent, which will not only serve Angola but also serve as a crucial hub for airport transportation in Africa and the world," Lourenco said at the ceremony.
Ricardo Viegas de Abreu, Angola's transport minister, said the airport will become the nation's main gateway to the world and will boost the growth in the African continent's air transport market. He said about 415 million people in southern Africa will benefit from the new air hub.
According to the operating plan of the airport, domestic flights are scheduled to begin in February and international operations will start in June.
Along with the Angolan capital's existing Quatro de Fevereiro International Airport, the new airport, located about 40 kilometers southeast of the city center of Luanda, is expected to help handle the rising number of people traveling to the African metropolis.
Designed to be one of the most important air hubs in Africa, the facility has a total area of 43 hectares, consisting of two modern runways and large terminal buildings.
Upon its full operation, the massive facility will be able to facilitate about 100,000 flights each year and will boast an initial annual throughput of 15 million passengers as well as 130,000 metric tons of cargo.
Liu Hongguang, chairman of China National Aero-Technology International Engineering Corp, the airport's builder, said its infrastructure is characterized by eco-friendly and energy-efficient technologies and equipment.
He added it has a wide range of smart devices, promising comfortable and convenient transit for passengers.
During the construction work, his company introduced a lot of advanced Chinese engineering machines to build the airport and installed top-tier Chinese civil aviation equipment. Meanwhile, Chinese engineers have trained a great number of local employees, according to Liu.
Information from Liu's company shows that the airport project has created more than 10,000 jobs for local residents, ranging from construction laborers to engineers and translators.