History for Hayata but Sun can't be eclipsed
Share - WeChat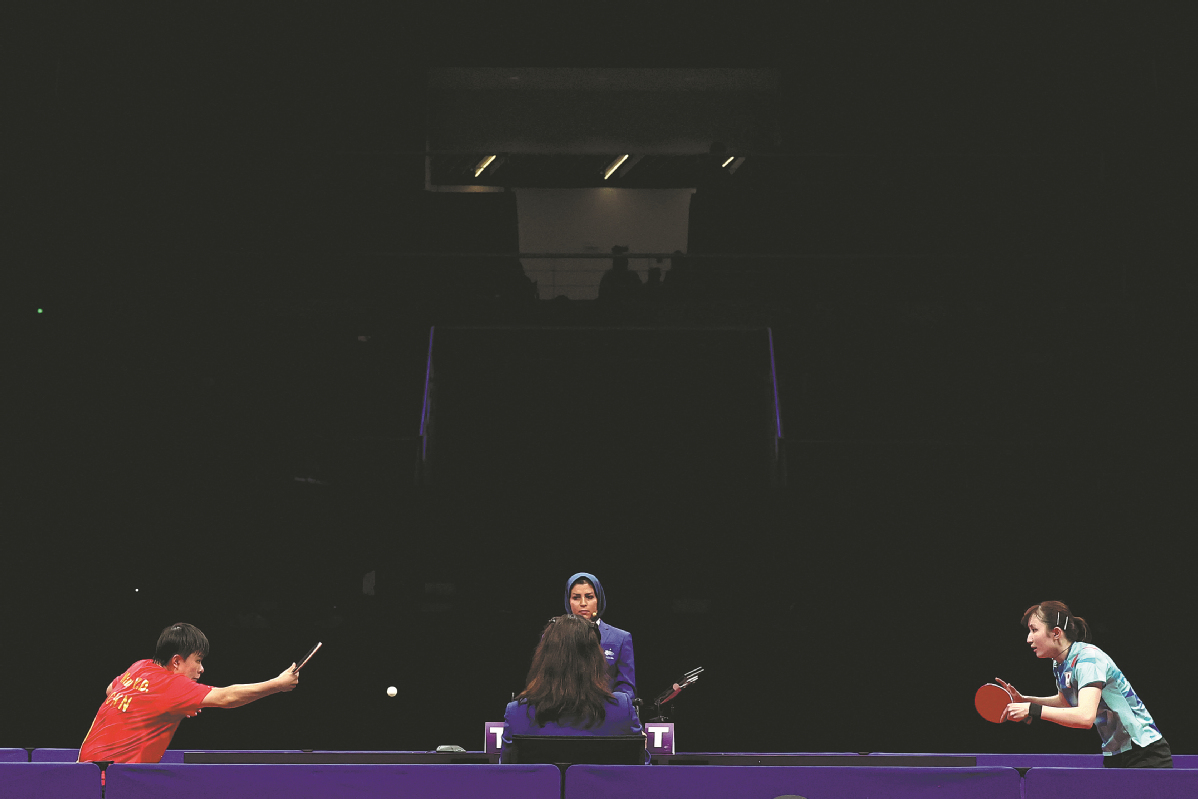 Hina Hayata became the first Japanese player to reach a women's singles final at an Asiad in 29 years on Sunday, when she won silver, but lost to her archrival, world No 1 Sun Yingsha from China, with a 4-1 defeat, at Gongshu Canal Sports Park Gymnasium in Hangzhou.
The last time a women's singles player representing Japan made an Asiad final was when Chire Koyama, a former Chinese world champion who's better known as He Zhili, took gold at the Hiroshima Asian Games in 1994.
"I was not able to get the gold medal in the mixed doubles, singles or team. I was not able to get past the Chinese athletes, but I think I was able to clear one goal (to reach the final)," Hayata, 23, said.
"I was one medal color better than the last world championships. So, these Asian Games will be a good memory for me."
Before the final, Sun had enjoyed a 10-match win streak against Hayata, including six within the past year.
"Before I played Sun today, we had also played each other in the team event. I wanted to beat her then, but was not able to," said the left-hander.
"I didn't do too well in receiving and serving today, (whereas) she played with a great variety of shots. So, I feel I'm still lacking in many areas and have much to improve upon.
"This match has shown me that I need to get better, and I'll take this experience with me. Sun is a rival who always makes me want to be a better player."