Campaign cracks down on illegal wildlife trade
Share - WeChat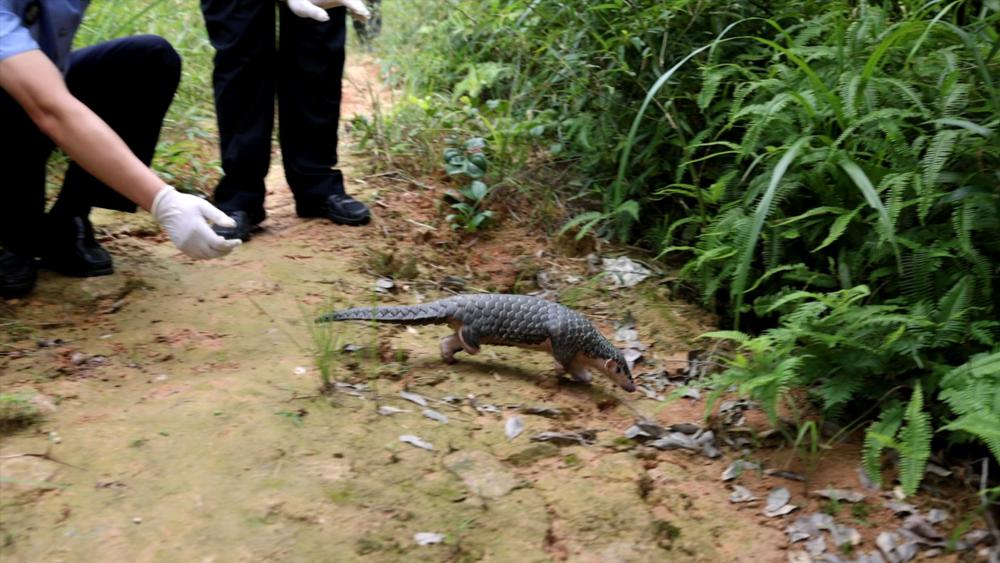 A national campaign from March to June aimed at cracking down on the illegal wildlife trade investigated over 14,000 cases and seized more than 540,000 animals and plants, the National Forestry and Grassland Administration said this week.
The campaign, launched by the administration and 10 other government departments, also confiscated 90,000 wildlife products weighing nearly 500 metric tons, as well as about 60,000 illegal hunting and fishing tools, according to a statement released on the administration's website last week.
It also busted 546 criminal gangs and dealt with 15,000 criminals, it added.
"The campaign confiscated a total of 190 million yuan ($26 million) of illegal gains and imposed fines and penalties worth about 16.42 million yuan," the administration said.
The campaign was rolled out to combat the entire chain of the illegal wildlife trade across the country, including illegal hunting, harvesting, killing, sale, transportation and consumption.
The administration said that China has strengthened its crackdown on the illegal wildlife trade through sharing information, launching joint drives and other means of cooperation across departments.
During the recent campaign, authorities inspected about 1 million facilities, including wildlife habitats, artificial breeding venues, transportation stations and ports.
"We are striving to build a law enforcement network that encompasses all areas and leaves no stone unturned," it said.
"The next step is to boost training of law enforcement officials, improve information systems for wildlife resource information and management, advance the formulation of relevant regulations and support grassroots law enforcement departments in handling cases, as well as intensify supervision of online markets," it said.
Thanks to concerted efforts, the national protection rate for key wildlife has risen to 74 percent, according to the administration.