China's Quan/Chen win women's 10m platform synchro gold at Hangzhou Asiad
Share - WeChat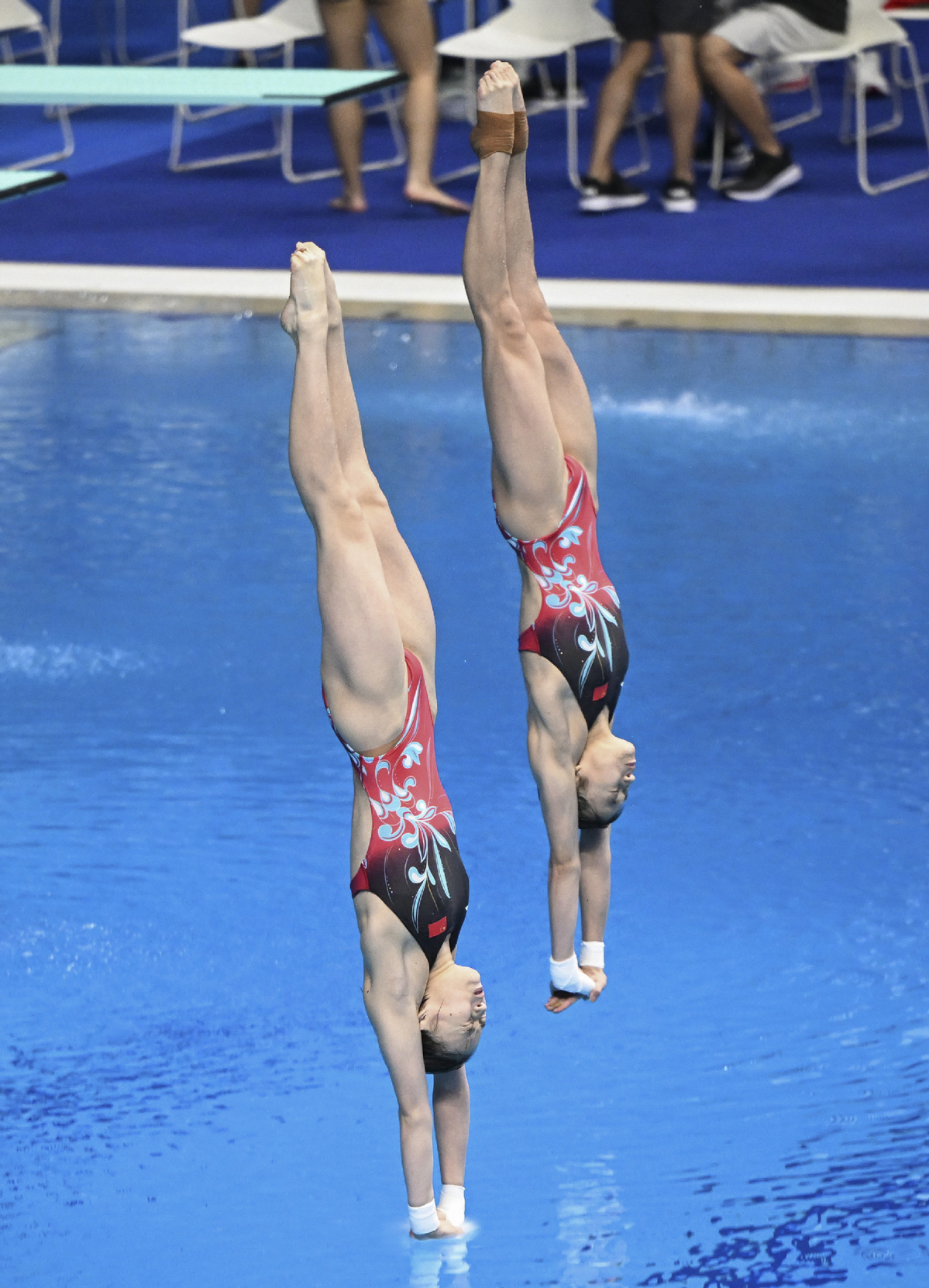 HANGZHOU - China's teen divers Quan Hongchan and Chen Yuxi won their first Asian Games gold medals here on Saturday.
Quan and Chen, who have won all major titles in the women's 10m platform event over the last three years, dominated from start to finish, scoring 375.30 points to clinch the gold medal.
"I think it's average. The score is still relatively good, but the two of us didn't perform particularly well." Chen said. "I am very excited to win China's first diving gold at the Hangzhou Asiad."
Matsuri Arai and Minami Itahashi of Japan were 85.26 points behind and took silver. The bronze medal went to Malaysian duo Nur Dhabitah Sabri and Pandelela Rinong Pamg, who finished with 266.94.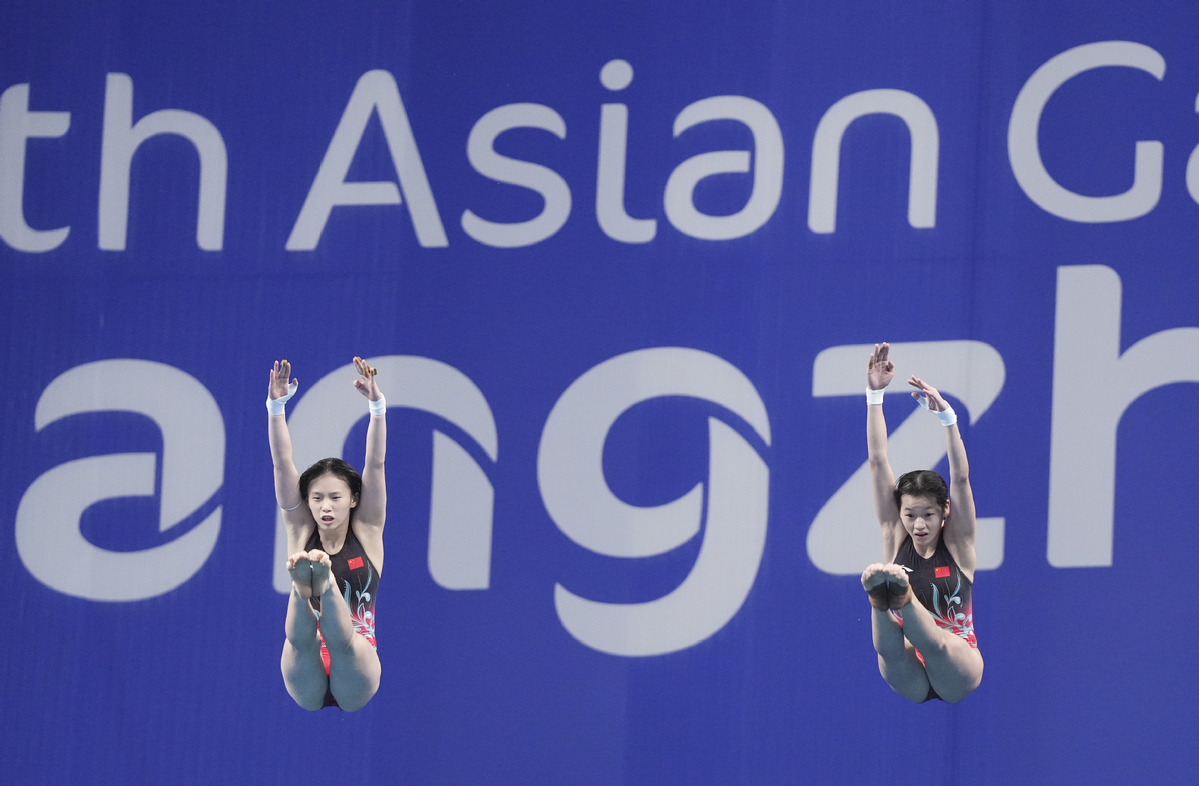 Discussing China's high scores and high expectations, world champion Chen said: "The outside world may think that we are leaving our competitors trailing behind, but it's only by training and struggling on a daily basis that we can achieve these results. It's really not that easy."
Chen and Quan will also take part in the individual springboard event at the Asiad.