China's Zhang clinches Asiad tennis men's singles gold, Chinese Taipei makes history in doubles
Share - WeChat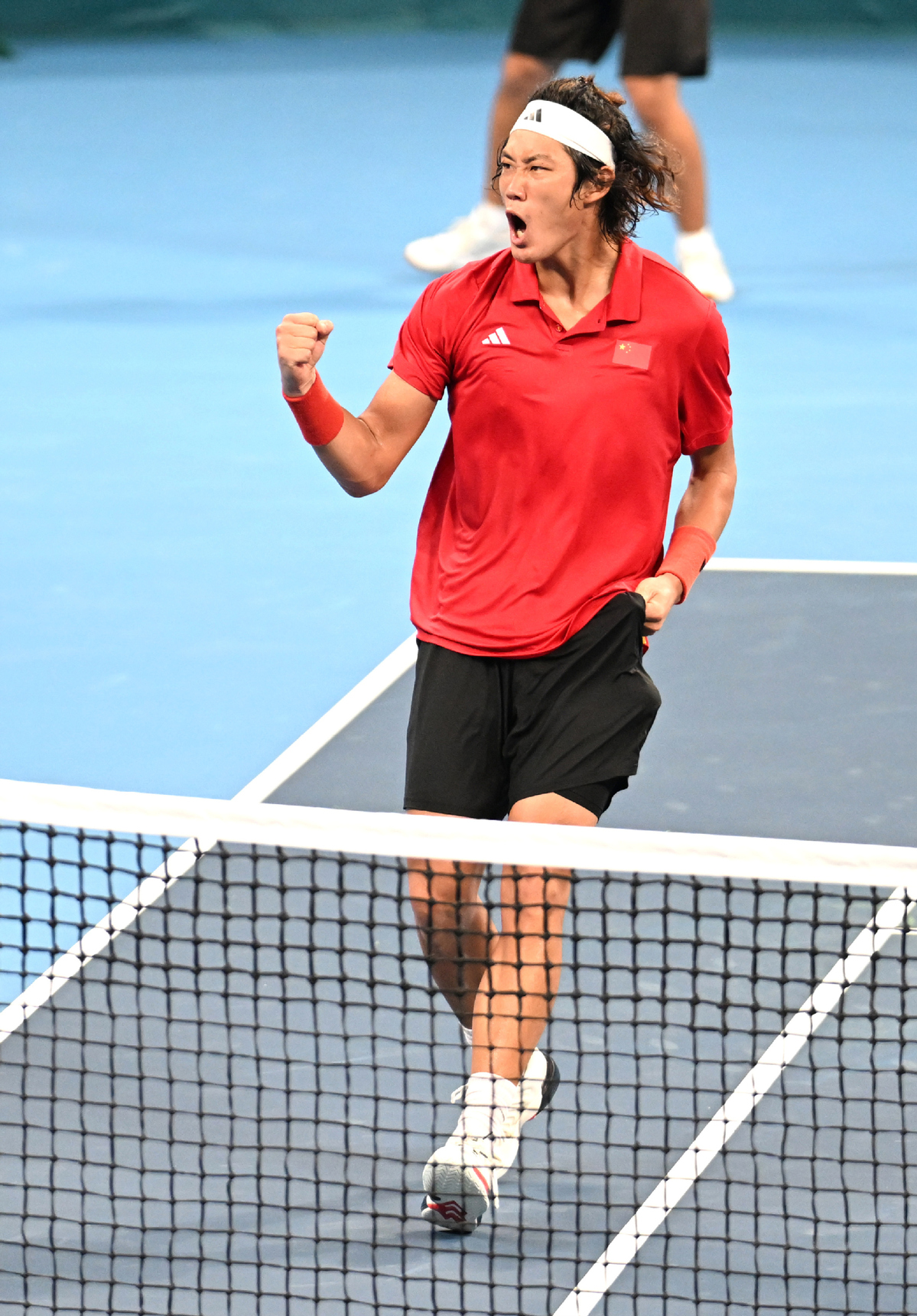 HANGZHOU -- Top seed Zhang Zhizhen of China secured his first Asiad gold with a 6-4, 7-6 (7) victory over Japan's Yosuke Watanuki in the tennis men's singles at the Hangzhou Asian Games here on Saturday, while Chinese Taipei for the first time grabbed both men's and women's doubles titles at the Asiad.
It's also the first men's singles gold medal for China at the Asiad in nearly three decades, after Pan Bing won the event in the 1990 and 1994 editions of the Games.
Watanuki took a 4-1 lead early in the opening set, but the 26-year-old Zhang rallied back to seize the win. After the second set was dragged into the tie-break, Zhang was crowned eventually with decisive and powerful returns.
"I failed to keep my patience at the beginning, but I gradually calmed down to catch up point by point. I preformed pretty well in the second set and felt happy to win the title," Zhang said.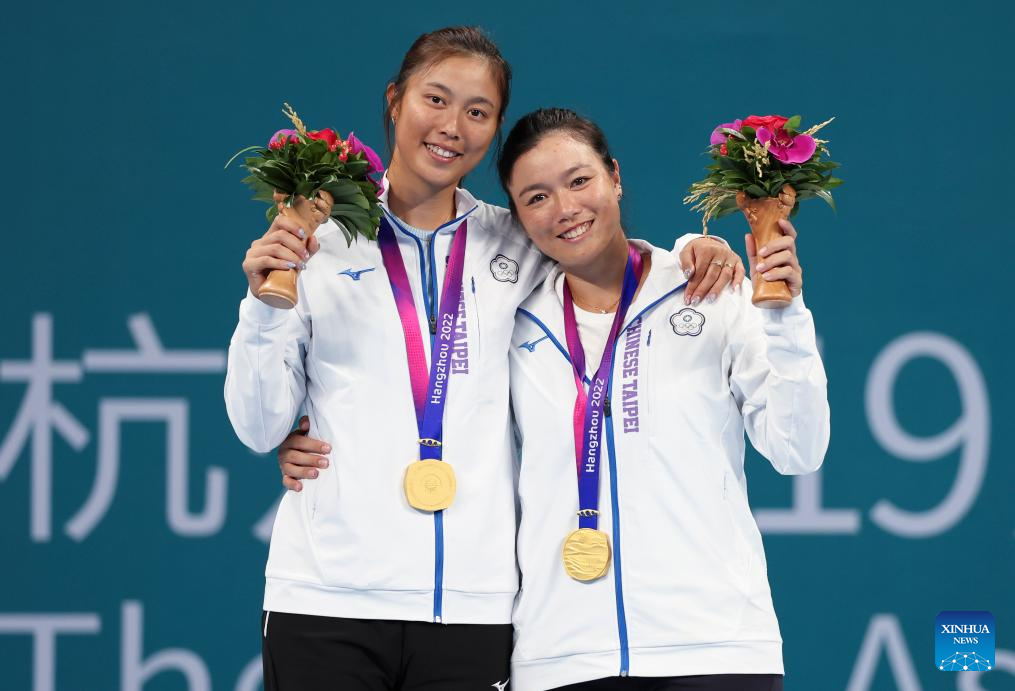 Two pairs from Chinese Taipei met in the women's doubles final, where Chan Yung-jan and her younger sister Chan Hao-ching eased past Liang En-shuo and Lee Ya-hsuan 6-4, 6-3, adding to the men's doubles victory of Jung Jason and Hsu Yu-hsiou on Friday.
"We just want to show our best on the court. It's really a special moment for me to stand atop the podium together with my sister," Chan Yung-jan said, while also praising the great performance of their opponents. "As time goes by, they will definitely become a mature and strong pair."
Liang also took a silver in the mixed doubles together with Huang Tsung-hao as they lost the final to the second-seeded Indian pair Rutuja Sampatrao Bhosale and Rohan Machanda Bopanna 2-6, 6-3, 10-4.
"It was beyond my expectations to sail into both finals. Many people cheered for us during the game. I really enjoyed the tournament and learned a lot," Liang said.