Young guns target Olympic gold
Share - WeChat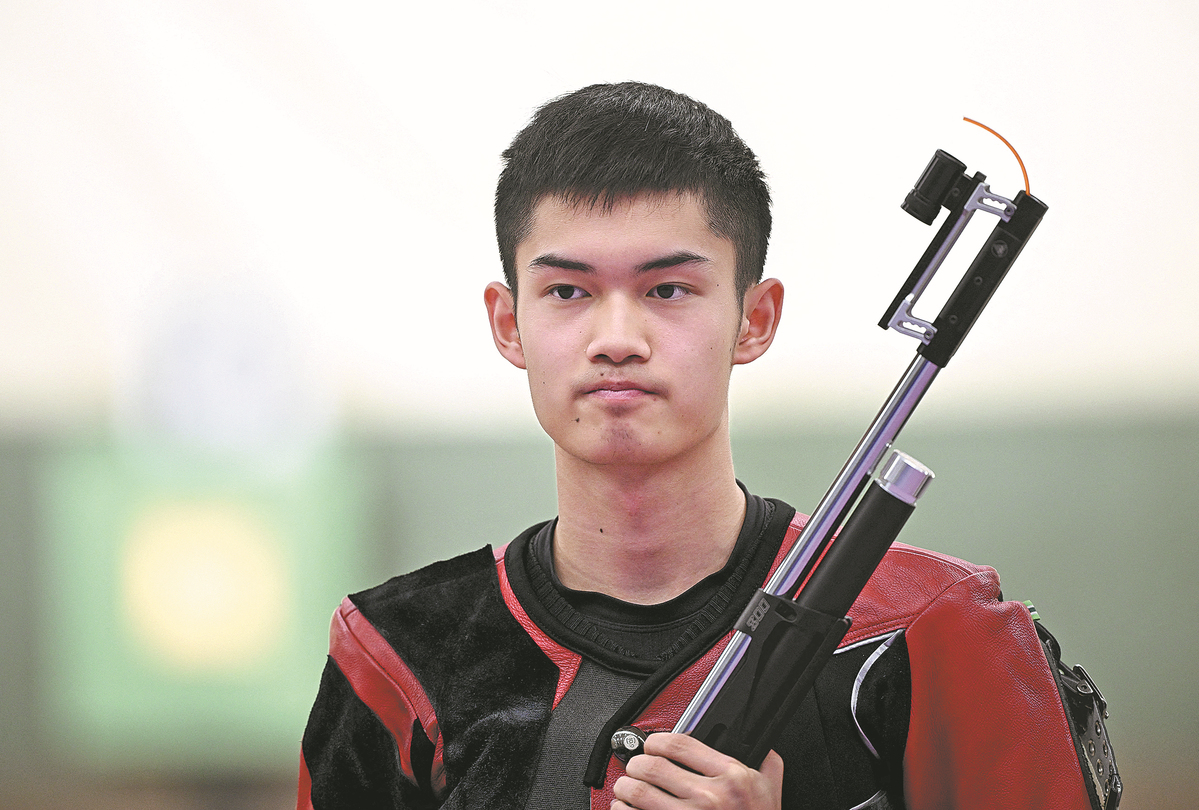 After claiming a hatful of medals and records in Hangzhou, China's youthful shooters set their sights on Paris 2024
Young, calm, and collected, the Chinese golden duo of 17-year-old Huang Yuting and 18-year-old Sheng Lihao have completed their shooting competitions at the 19th Asian Games, packing five gold medals and one bronze into their gun bags following their Asiad debut.
The pair secured the gold in the 10-meter air rifle mixed team event at Fuyang Yinhu Sports Centre on Tuesday, after they both topped the podium in the women's and men's 10m air rifle individual event, respectively, on Sunday and Monday.
On Tuesday, the duo maintained a steadfast lead from beginning to end, ultimately securing victory with a commanding 16-2 score.
Even though the young pair appeared remarkably composed during their competitions, they were actually concealing an inner tension, something they had to work hard to overcome.
"I experienced a lot of emotional ups and downs, but I managed to fortify my determination and maintain emotional stability. Going forward, I recognize the need to build a strong foundation," remarked Huang, who made history as the first Chinese athlete to secure three gold medals at the Hangzhou Games.
Sheng is no different. "Despite looking cool and collected, I was actually quite nervous. The competition was challenging because I wasn't in peak form," Sheng said. He modestly attributed their victory to a stroke of luck.
They should certainly feel more confident. The dynamic duo, who collected the 10m air rifle mixed team gold at the world championships in Baku last month, also emerged victorious at the International Shooting Sport Federation World Cup events held in Baku, Azerbaijan, and Bhopal, India, earlier this year.
Most Popular
Highlights
What's Hot