Long goodbye not yet over for ace paddler
Share - WeChat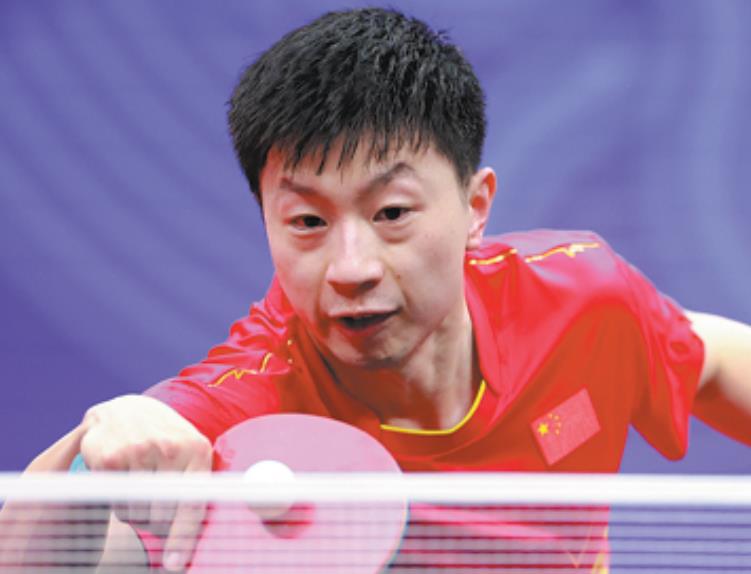 Slowly, yet inevitably, table tennis legend Ma Long's Asian Games farewell has heralded the beginning of the end, yet the "GOAT" refuses to quit too soon, not with Paris 2024 on the horizon.
His topspin remains aggressive, his moves show no sign of age and the intimidating aura of the Greatest of All Time was on full display at the Asian Games in Hangzhou on Tuesday.
Ma once again demonstrated the incredible consistency and longevity that have kept the 34-year-old at the top of the sport for over a decade, after he helped China clinch its eighth straight team title.
Facing Park Gang-hyeon, an opponent seven years younger than him, in the third singles match, Ma overcame a second-game scare with finesse and resilience to subdue Park in straight games and help secure an overall 3-0 win against the Republic of Korea in the final at the Gongshu Canal Sports Park Gymnasium.
The team triumph added a fifth Asiad gold to Ma's trophy cabinet, which also includes an all-time record of five Olympic gold medals and 13 world championships titles dating back to 2006.
With Ma's evergreen dominance almost taken for granted by fans, the moment when he bid farewell to the Asian Games at his fourth edition still caught everyone off guard.
"By helping my team win this gold, I've accomplished my mission in Hangzhou," said Ma, who didn't sign up for the singles and doubles this time.
"After every Asian Games, I used to start expecting the next one right away. This time feels different because this is the last one — there are no more to expect," he told the packed post-final news conference on Tuesday.
"I will be around, though, for my teammates. Whoever needs a training partner or help in their preparations, I will be there for them. I will stay with the team."
The fast-approaching Paris Olympics, however, has offered some extra motivation for the most celebrated Olympian in the sport to give it a one last push.
Still an imperious paddler in both skill and tactics, Ma's unparalleled big-game experience and convincing record against opponents of foreign associations have positioned him as a strong candidate for China's three-quota men's team for Paris 2024, even facing stiff domestic competition from reigning world No 1 Fan Zhendong, and younger teammates Lin Gaoyuan and Liang Jingkun.
At the Asian Championships two weeks ago, Ma served up the latest proof of Father Time's blessing, using all of his years of experience to pull off a tough 3-2 win against the mighty Fan and claim his fourth singles title at the continental tournament — 10 years after winning the last one in 2013.
"I don't pay too much attention to Olympic qualification. I will just focus on the present and prepare for each match at a time. Whether I will make it to the Olympics is not my biggest concern at the moment," Ma said.
"I am not done yet, I will keep training and trying to maintain my level, but I won't look too far forward."
Born in Anshan, Northeast China's Liaoning province, Ma first picked up a paddle at the age of five, influenced by his parents, before being called up to the provincial team for serious training at around age 10. The world first marveled at his talent at the 2004 World Junior Championships, where he bagged two gold and two silver medals in team, singles and doubles.
The all-around attacker introduced himself on the elite stage by helping China win the 2006 World Championships team title at just 17, and from there carved out a renowned career path that has made him synonymous with the sport.
The heavy toll taken by injuries and the sacrifices made in his personal life are as challenging as they are for every other great athlete, yet Ma has navigated all the obstacles, expected or unexpected, leaning on his passion for the game, the unwavering support of family and the strong tradition of the national program.
"I am very grateful to my family — my parents, my wife and my children. Grateful that they have always unequivocally supported me in the things I like to do," Ma said in an interview for Olympics.com.
Most Popular
Highlights
What's Hot