Chinese tech firm count at Asiad mirrors progress
Share - WeChat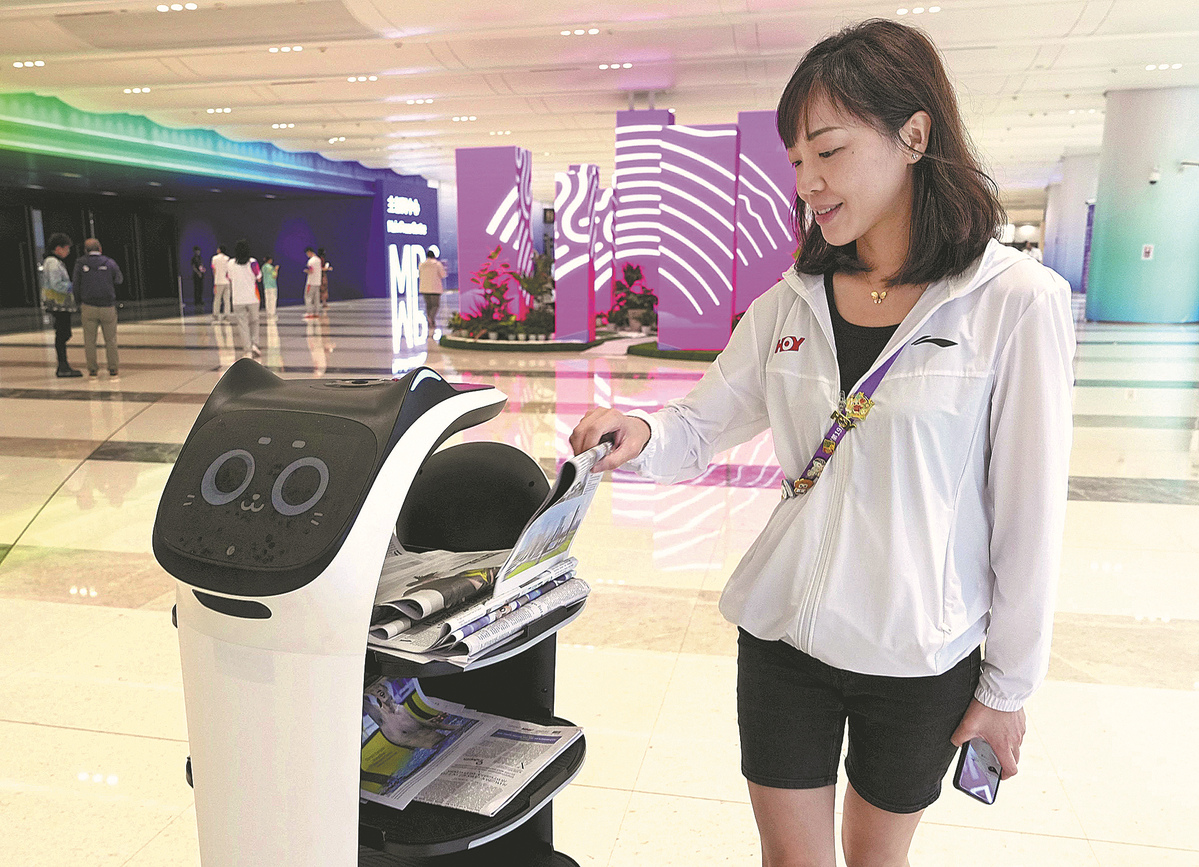 The strong presence of Chinese internet and technology companies as sponsors of the 19th Asian Games has grabbed the attention of viewers around the world. This demonstrates China's great achievements in the digital sector and its strengths in technological innovation, experts said.
The event, which is ongoing in Hangzhou, Zhejiang province, has attracted a record 176 sponsors. Among the 11 official prestige partners, five are Chinese internet and technology companies, according to the organizing committee of the Games.
These five enterprises are tech heavyweight Alibaba Group Holding Ltd, telecom operators China Mobile and China Telecom, Alibaba Group's mobile payment platform Alipay and cybersecurity company DAS-Security.
Moreover, Chinese artificial intelligence company SenseTime and short-video app Kuaishou are among the 16 official exclusive suppliers.
By comparison, there were only 52 sponsors for the 16th Asian Games held in 2010 in Guangzhou, Guangdong province, with only three companies from the internet and tech sector — China Mobile, online gaming company NetEase Inc and consumer electronics maker TCL Technology Group Corp.
Alibaba Cloud, the cloud computing unit of Alibaba Group, said it is providing fundamental technological support for event management and results distribution, as well as making live cloud broadcasting signals available for the 19th Asian Games.
The company is also helping build a digital platform to achieve efficient and intelligent scheduling of personnel, vehicles and services in the Asian Games Village.
"We believe that technological innovation plays a significant role in driving digital transformation for sports events," said Selina Yuan, president of international business at Alibaba Cloud Intelligence.
Migu, the digital content unit of China Mobile, is offering live-streaming services for the Hangzhou Games by leveraging its advantages in fields such as 5G and 4K ultra high-definition resolution.
Pan Helin, co-director of the Digital Economy and Financial Innovation Research Center at Zhejiang University's International Business School, said, "By sponsoring the Asian Games, Chinese technology companies can boost their brand awareness and influence among overseas consumers, and showcase their technological prowess and innovation capabilities."
The strong presence of Chinese internet and technology companies in a top-notch international event reflects the country's rapid progress in cutting-edge technologies, such as 5G, cloud computing and AI, as well as its growing competitiveness in science and technology on the global stage, Pan added.
China's strength in sci-tech innovations has taken a qualitative leap in recent years.
According to the 2022 Global Innovation Index released by the World Intellectual Property Organization, the country has jumped to the 11th spot and remains the only middle-income economy among the top 30.
fanfeifei@chinadaily.com.cn