China's Sheng sets new world record on the way to 10m air rifle gold at Hangzhou
Share - WeChat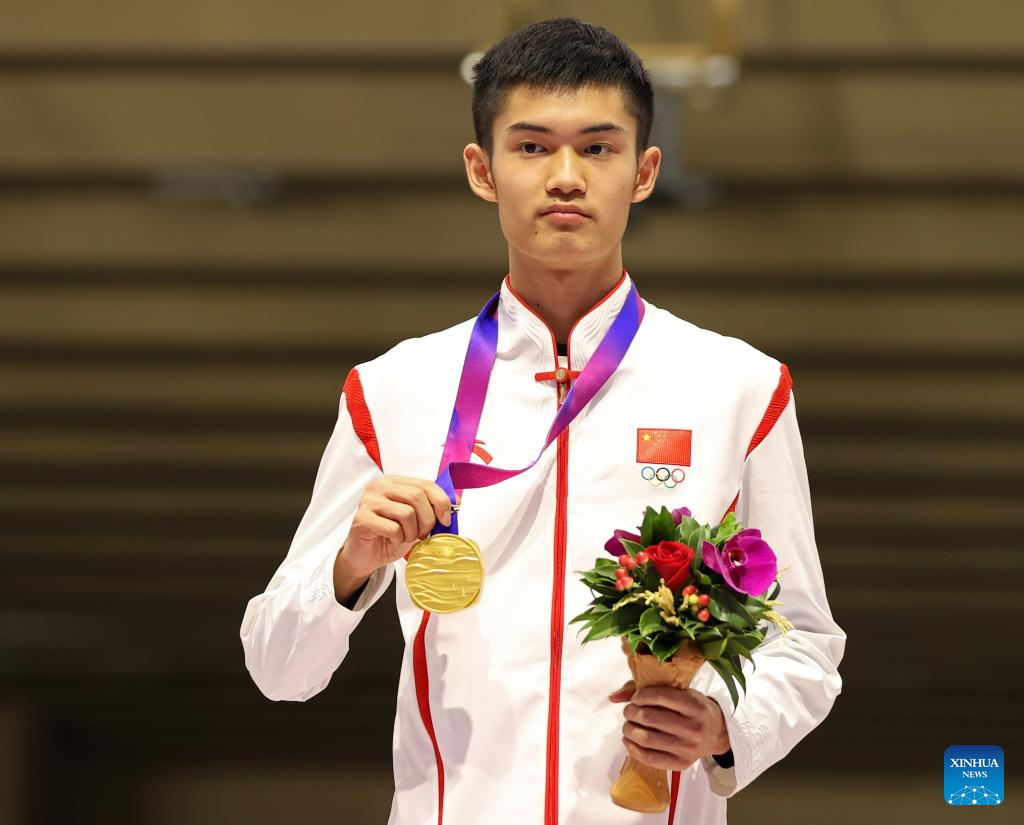 HANGZHOU - Eighteen-year-old Chinese shooter Sheng Lihao clinched the gold medal with a new world record with 253.3 points in the men's 10m air rifle at the Hangzhou Asian Games on Monday.
On the range, the Tokyo Olympic Games silver medalist showcased his stability and speed, firing 60 shots in just half the allotted time. He ranked first in the qualification round with 634.5 points. His teammate, Du Linshu, advanced to the final in seventh place.
During the first round of the final, after the first five shots, South Korean athlete Park Ha-jun took the lead with 53.4 points. Sheng trailed by 1.2 points, creating a tense moment for Chinese fans. However, after the 10th shot, Sheng reclaimed the lead with 105.3 points, edging out Park by 0.4 points. He maintained this lead until the end.
Park secured the silver medal with 251.3, while India's Aishwary Pratap Singh Tomar took home bronze with 228.8. Another Chinese competitor, Du, finished in eighth place.
"I did not think about breaking the record today," Sheng said with a smile.