Getting back in the saddle
Share - WeChat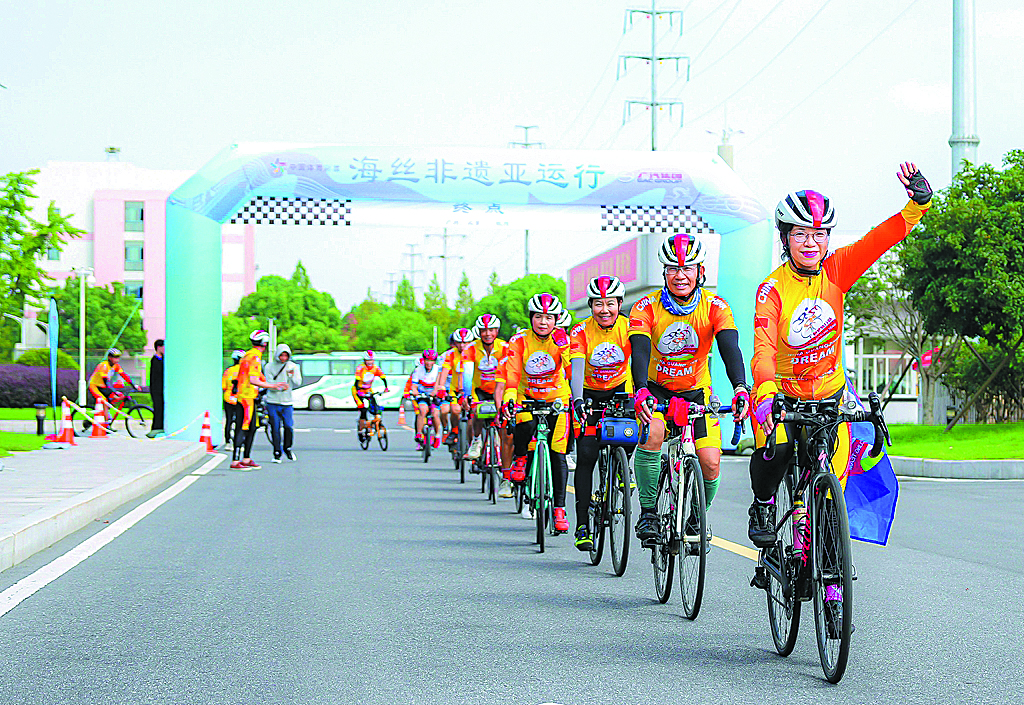 Cyclists from Guangzhou ride again, as they maintain a tradition of undertaking epic bike journeys to celebrate big sporting events
A group of cycling enthusiasts, with an average age of nearly 60, recently completed an awe-inspiring adventure. Starting from Guangzhou, they traced China's southeastern coastline and headed to the city of Hangzhou, Zhejiang province.
Over the course of 15 grueling days, they covered a total distance of 1,800 kilometers and conquered a cumulative elevation gain of 11,000 meters. Through this expedition, they aimed to establish a connection between Guangzhou, the host city of the 16th Asian Games, and Hangzhou, the host city of the 19th Asian Games, while also promoting the Olympic spirit.
One of the riders, Long Hui, is also the major planner of the trip.
He said that the arduous journey is a celebration of the successful opening of the Hangzhou Asiad.
"Our cycling crew spans different age groups, ranging from teenagers to those in their 70s," he said. "We want to encourage more regular folks like us to dive into the sports they're interested in."
The riders are all from the Guangzhou Dream Cycling Team. During a celebration event held for the Olympic Council of Asia's "Asian Games for All" promotional campaign on Friday, at the Games' main media center, Honorary OCA Life Vice-President Wei Jizhong presented the team members with a congratulatory letter, recognizing their efforts as a means to "promote the spirit of the Asian Games and showcase the charm of Asian sports culture".
Their cycling journey passed through Guangzhou, Huizhou and Chaozhou in Guangdong province, Zhangzhou, Quanzhou and Fuzhou in Fujian province, and then Zhejiang province's Wenzhou and Taizhou, before finally reaching Hangzhou.
Most Popular
Highlights
What's Hot