Roundup
Share - WeChat Franchise expansion
Twenty-three new projects were signed through franchising at the Hilton Garden Inn and Double Tree By Hilton Investment Summit held in Shanghai in mid-September, covering both of the Hilton hotel brands. Their locales include Beijing; Shanghai; Haikou, Hainan province; Nanchang, Jiangxi province; and Zhangzhou, Fujian province. As of August, Hilton has operated nearly 560 properties in some 190 destinations across the country.
Grand opening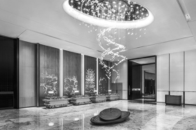 The Westin Wuhan Hanyang opened its doors in Central China's Hubei province in early September. Situated in the heart of Hanyang's business center among shopping malls and public transportation links, the new hotel still allows guests to soak in scenic views of the city or Longyang Lake.
Flights resume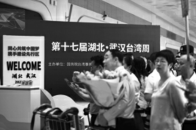 An aircraft from Taipei, Taiwan, landed at Wuhan Tianhe International Airport on Monday, signaling the resumption of scheduled flights between the two cities, after Taiwan authorities suspended all 12 flights operated by four airlines between Taiwan and Wuhan since January 2020 due to the COVID-19 pandemic.
Culinary delights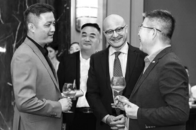 The Yinchuan leg of the Culinary Art Shandong Cuisine campaign was held at Wanda Realm Yinchuan and Chandon winery on Sept 6-7, showcasing the charm of Shandong cuisine in the capital city of the Ningxia Hui autonomous region. At the night gala in Wanda Realm Yinchuan, three executive chefs, including two from Shandong, presented a feast of innovative Shandong dishes. At Chandon, the event participants toured vineyards, learned about winemaking and immersed themselves in a culinary experience.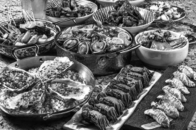 In celebration of the upcoming Mid-Autumn Festival holiday, InterContinental Shanghai Pudong has launched its gift boxes of mooncakes, as well as offering homemade pork mooncakes at its Chinese restaurant Oriental House. In addition, the hotel presents seafood delicacies, including razor shells, chili snow crab legs, blue lip mussels, green shell snails and wine-steeped hairy crabs.
Family social center
The COLMO "Boundless Evolution Global Launch of Family Social Center" event was held at the Shanghai World Expo Creative Show on Sept 10, with a keen insight into the expansion of the industry and the reconstruction of the family social intelligent ecosystem. A new COLMO Family Social Center was unveiled at the event. The home appliance brand has pioneered the COLMO Family Social Center scenario through three major innovative breakthroughs in social philosophy, lifestyle, and product form.
Today's Top News
Editor's picks
Most Viewed