5G booster automotive connected mobility and patent licensing
Share - WeChat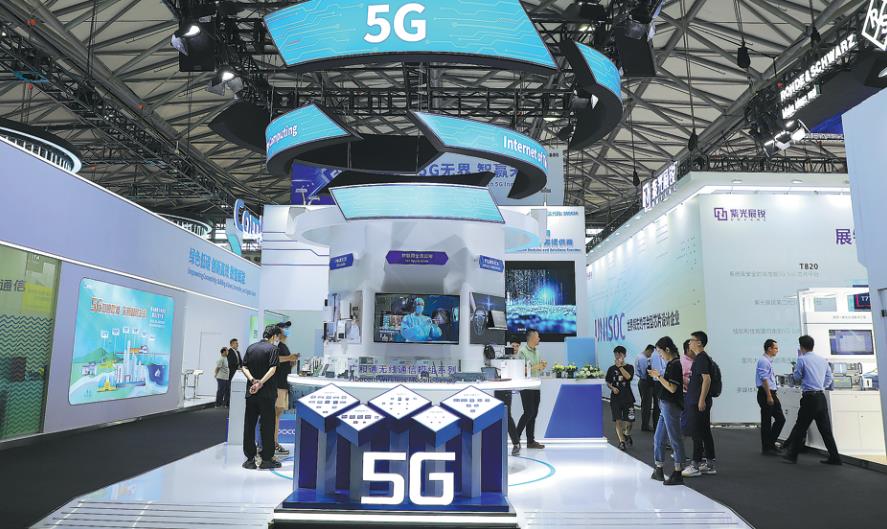 Automotive connected mobility in the era of 5G is expected to flourish through better utilization of cutting-edge communication patents and deeper cooperation with their holders, said industry experts.
5G connectivity generally aids in improving traffic efficiency and safety, while also providing more intelligent and personalized traffic services and piloting options, said Ding Haiyu, a researcher at the China Mobile Research Institute.
With the rapid development of autonomous driving and intelligent connectivity technologies, carmakers are actively developing related products and establishing corresponding technological standards, which usually require access to a large number of standard essential patents. Therefore, these companies need to consider and deal with such issues in advance when conducting their businesses, said Wang Junlei, direct of intellectual property at the China Automotive Technology and Research Center.
Innovation vitality serves as the key to pushing forward the country's patent licensing development. According to a report of the Intellectual Property Development & Research Center — China National Intellectual Property Administration's research wing, more than 210,000 5G standard essential patents are declared worldwide by June 2022, involving nearly 47,000 patent families, more than 18,000 of which are processed by China, accounting for nearly 40 percent of the total.
"From 2G to 5G, the proportion of Chinese patent holders out of the global total has kept going up, where policy support from the Chinese government and the increased overall attention to the industry have both played significant roles," said Kasim Alfalahi, founder and CEO of Avanci, an independent provider of patent licensing solutions, during his business trip to China this month.
"I've also noticed the thriving development of China's innovation vitality and that the protection of IP rights across the nation has been attached with more and more importance since I first came here 25 years ago," he added.
Despite R&D capability, China has also been attached with especially significant importance in the global automotive market, due to the enormous business potential provided by its naturally considerable volume of both manufacturing and sales.
In 2022, the country ranked first across the world in terms of the sales of new energy vehicles for an eighth straight year, with a sales volume of 6.887 million units, data from the China Association of Automobile Manufacturers showed.
Avanci announced the launch of its 5G connected vehicle program last month, which aims to facilitate the 5G technology licensing progress for automobile connectivity. It includes 61 participating licensors so far, and Chinese tech giant Huawei is included in its list of licensors, demonstrating the increasing interest of Chinese players in advancing the management of SEPs and the company's willingness to deepen cooperation with Chinese licensors as well as carmakers.
lijiaying@chinadaily.com.cn